Fat cats awarded £5.5mn pay rise in 2015… while average UK pay languishes at £26.5k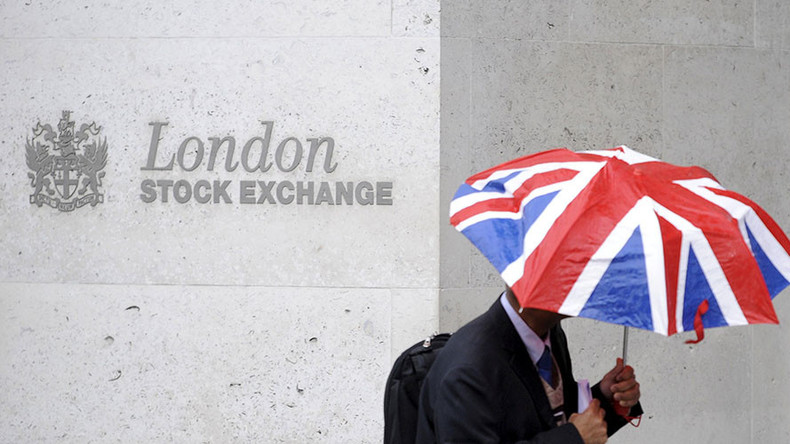 Britain's top executives saw their pay rise by more than 10 percent in 2015 to an average £5.5 million, despite the stock market performing badly and average wages lagging far behind. 
Fat cats at companies on Britain's biggest share index, the FTSE 100, now typically earn on average 140 times more than their employees, when pensions and bonuses are factored in.
The highest-paid executives are also exclusively men, according the State of Pay report by the High Pay Centre, a think tank which monitors income distribution in big business.
Leading corporate bosses saw their pay increase by an average £5.48 million (US$7.18 million) last year, while the average worker saw wages go up by just 2 percent to £26,500.
In 2010, the same fat cats saw their wages increase £4.1 million, while in 2014 they were given a £5 million boost.
"There is apparently no end yet in sight for the rise and rise of chief executive pay packages," said High Pay Centre director Stefan Stern.
"In spite of the occasional flurry from more active shareholders, boards continue to award ever larger amounts of pay to their most senior executives."
Prime Minister Theresa May has promised to rein in excessive corporate pay through a series of boardroom reforms, including giving employee representatives a seat at the table.
She condemned the "irrational, unhealthy and growing gap between what these companies pay their workers and what they pay their bosses."
The PM also floated the idea of making shareholder votes on corporate pay binding.
Despite May's strong words, critics are concerned about her lack of details on the reforms.
Last year's big pay rise came despite the FTSE 100 ending the year as one of the worst-performing stock markets in the world, having lost 5 percent of its value over the 12-month period.
Britain's top-earning CEO was Sir Martin Sorrell, of WPP, with a whopping salary of £70.416 million.
You can share this story on social media: