'Institutional racism': Black university applicants 21 times more likely to be investigated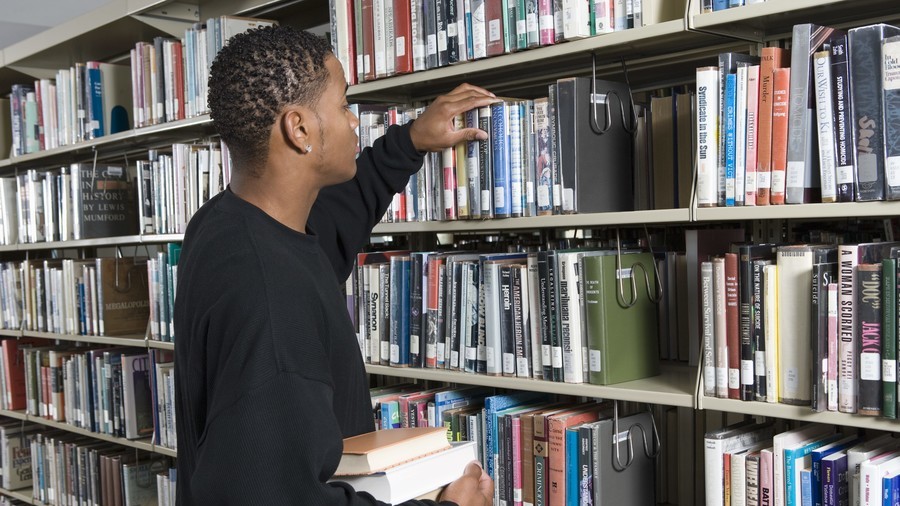 The higher education sector is "institutionally racist," the Labour Party has claimed, as black university applicants are 21 times more likely to be investigated for suspected false or missing information, new figures reveal.
According to data obtained through a Freedom of Information (FoI) request by the Independent, 419 black British applicants to undergraduate courses last September were highlighted as a cause for concern. White British applicants, on the other hand, were only flagged up 181 times despite there being far fewer black applicants. Black students accounted for 42,580 applications, compared to 388,465 white applicants.
The findings prompted the Labour Party to blast the vetting process as akin to "racial profiling." UCAS, the UK's college and universities admission service, will now launch an investigation into the "extremely concerning" figures. It claimed that ethnicity is not accounted for during the application processes, though students do have to declare their ethnic background when applying.
Angela Rayner, shadow education secretary, responded to the figures, saying: "This shocking practice highlights just how pervasive institutional racism is across the higher education sector. UCAS has been completely unable to justify this discriminatory practice.
"UCAS must urgently investigate this and make clear what steps will be taken to end the racial profiling of students," Rayner said, the Independent reports.
Samuel Babarinde, who is among the hundreds targeted, said: "I have been very emotionally distressed by this whole process. I felt I had been singled out. It felt like I was already guilty before being found guilty. It was intimidating and frustrating."
Helen Thorne, external relations director at UCAS, said: "I am not aware of any way really that unconscious bias could creep into this. Our fraud and verification team have equality and diversity training as well.
"We are extremely concerned about the data we pulled out in response to the freedom of information request. It is a matter of genuine concern for us and we want to get to the bottom of that. This is an area that we need to be more transparent."
If you like this story, share it with a friend!