'Go back to picking cotton': 2 arrested after student captures racist tirade on camera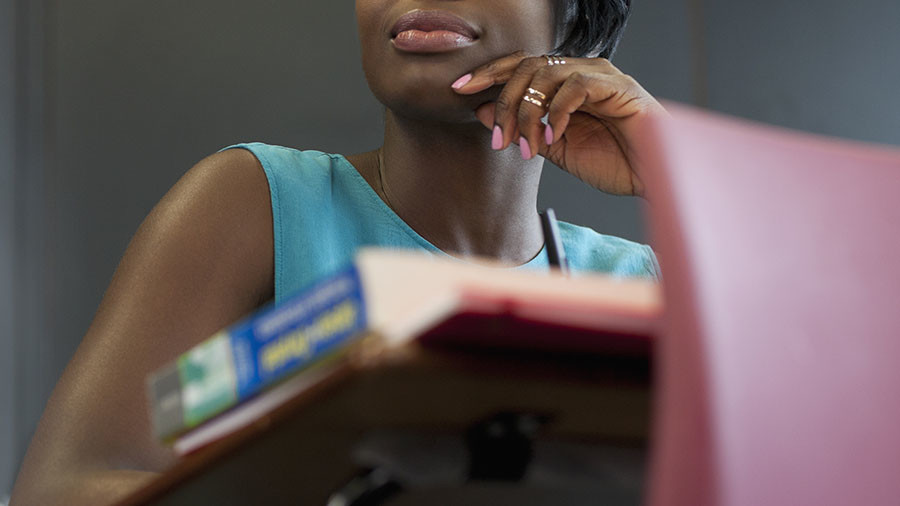 Police have arrested two men after a university student was subjected to racist abuse in her dorm. Rufaro Chisango – the only black student on her floor – caught the men on camera, chanting "f**k the blacks" outside her room.
Nottingham Trent University has launched an urgent investigation after the video of at least two men hurling racial abuse emerged on social media. The footage has since gone viral, being shared nearly 20,000 times in less than 24 hours.
At least two male voices can be heard yelling "We hate the blacks," "Blacks would go back to picking cotton," and "f**k the blacks." Female voices can be heard yelling "Leave her alone!"
"I'm the only black person on my floor and they were chanting this outside my door, so don't be surprised why I didn't leave my room," Chisango said. She also said she had reported the incident to her halls' reception, who told her the incident would be dealt with the following morning.
"I told the reception and they said that this will be dealt with Tuesday morning, they took my details and said they would inform me... it's Wednesday night and they haven't," she said. "I want to highlight how serious this is and, if I had broken their [the uni's] table or anything, they would have dealt with it straight away – but not this."
After Chisango tweeted about the institute's lack of action, Nottingham Trent University responded to her on social media to say they are "investigating this as a matter of urgency."
Over a thousand people replied to Chisango's tweet, including Labour MP David Lammy. He recommended that she "contact the police and your member of parliament and cc me in." He added: "All my love and solidarity."
Nottingham Police also replied to the university student on Twitter, urging her to report the incident. "Our team will be able to take the details of this incident and see what can be done," they said.
The university issued a statement in response to the student's racist abuse. "We are shocked and appalled to see the video of racist chanting posted yesterday evening," it said.
"This kind of vile behavior will not be tolerated at Nottingham Trent University. We have contacted the student who made the complaint and are providing support to her and others affected. And we will be liaising with the police about this incident.
"We value being a diverse global community, with staff and students from across the world. We are also working with our accommodation partner to understand why the university was only alerted to this on Wednesday evening after this was reported to them in the very early hours of Tuesday."
The suspected perpetrators have been suspended by the university, pending a full investigation.
Think your friends would be interested? Share this story!