'Covert corruption': MPs call for HMRC to be investigated over refusal to probe 'biggest' Tory donor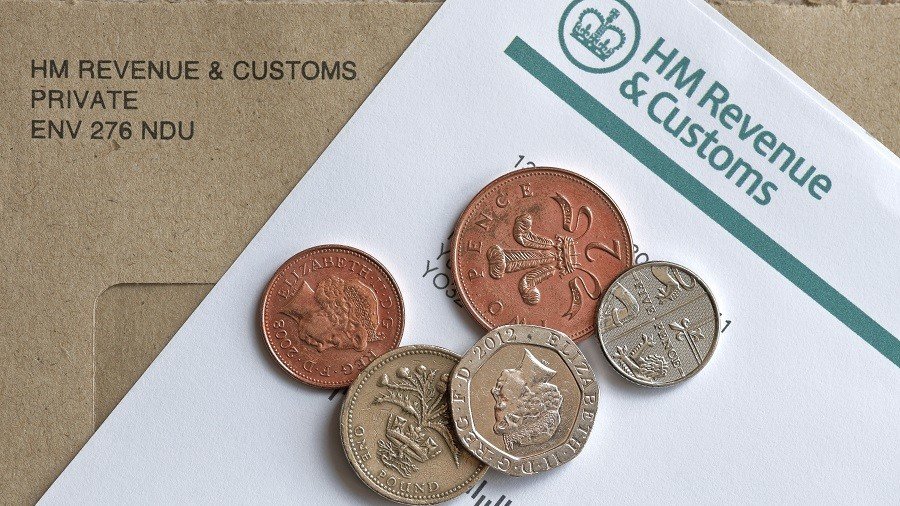 MPs have called for an investigation into HM Revenue & Customs after it turned down a request to probe one of the Tory party's biggest donors. It comes amid claims the Tory government is "corrupt."
BuzzFeed News exposed last week how HMRC refused to collaborate with French authorities as they investigated telecoms giant Lycamobile amid allegations of money laundering and tax evasion. In its written response, HMRC pointed out Lycamobile is the "biggest corporate donor to the Conservative Party" and gives money to a trust founded by Prince Charles.
Head of the Treasury Committee Nicky Morgan said HMRC's response was "completely inappropriate" and that the government tax agency would be investigated as part of the committee's economic crime review.
READ MORE: Govt stopped raid on company suspected of money laundering because it is 'biggest Tory donor'
The response by HMRC, which came from an official dealing with foreign requests of law enforcement, also cautioned against carrying out raids on the company headquarters in London as the telecoms giant would likely pursue a case in court in response, before adding France is yet to gather "solid information" on the allegations.
At that point France had already arrested 19 people over their alleged use of the company's accounts to launder money from organized criminal networks in 2016.
QC Jo Maugham highlighted HMRC has a legal obligation to provide any information on Lycamobiles' tax affairs under the UK-France Double Tax Treaty.
What makes it all even more bizarre is that HMRC has an obligation under the UK-France Double Tax Treaty to provide information that is foreseeably relevant to Lycamobile's tax affairs (see here with the OECD's commentary on that Article). pic.twitter.com/zzoEWk3QSc

— Jo Maugham QC (@JolyonMaugham) April 23, 2018
It comes after Shadow Chancellor John McDonnell claimed on ITV on Sunday that HMRC "isn't independent as much as it should be."
"We want an independent supervisory board put together so that it is absolutely independent in its decision-making and has a clear mandate," he said.
Labour leader Jeremy Corbyn also stressed the importance of HMRC being able to "investigate every company without fear and without favor about its tax affairs to make sure they pay the correct amount of tax and there's no hiding place, no evasion from it, whoever they are."
READ MORE: Revealed! Big money bankrolling Tory campaign linked to claims of fraud, tax dodging
Corbyn's former spokesperson, Matt Zarb-Cousin, hit out at the mainstream media for failing to give the issue enough coverage. Others branded the British state as "corrupt."
Corbyn's former spokesperson, Matt Zarb-Cousin, hit out at the mainstream media for failing to give the issue enough coverage. Others branded the British state as "corrupt."
How is Buzzfeed's story that found HMRC shielding Lycamobile from a French tax probe because they're Conservative Party donors - having first denied doing so - not bigger news. Are we all now just accepting this country's turned into a kleptocracy

— Matt Zarb-Cousin (@mattzarb) April 22, 2018
Britain truly is the world capital of covert corruption, cover ups, child sexual abuse & contempt for the poorFacilitated, protected & exported by the British establishment (BBC, the Church, Conservatives,Boarding Schools etc)

— Akshay Vara (@ThatGuyAkshay) April 22, 2018
While receiving more than £2 million (US$2.8 million) in donations over the past several years, the Tories have refused Lycamobile funds since allegations first surfaced in 2016.
The Conservative Party was reportedly unaware of the request for help or the reasons for refusal. A spokesman said: "All donations to the Conservative Party are properly and transparently declared to the Electoral Commission, published by them, and comply fully with the law," the BBC reports.
If you like this story, share it with a friend!
You can share this story on social media: