Revealed! Big money bankrolling Tory campaign linked to claims of fraud, tax dodging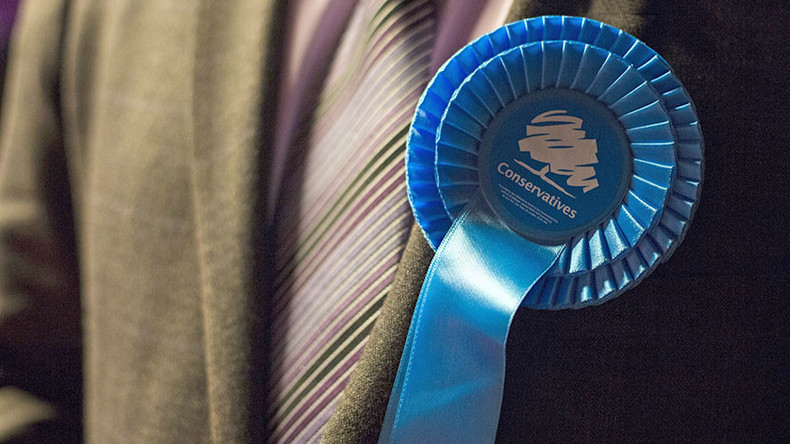 Theresa May's Conservative Party has scooped almost three times more in cash donations than Jeremy Corbyn's Labour, bagging up to £10 million from some of Britain's wealthiest men and women. But some of its supporters stand out.
The Banker
According to an investigation by the Morning Star, the former CEO of Lehman Brothers Europe, Jeremy Isaacs, handed the Conservatives over £25,000 (US$32,000) on May 11.
Isaacs, a longstanding party donor and a Remain backer, donated a whopping £100,000 to the party in 2010.
His contribution to Tory coffers amounts to roughly £377,000 since 2006.
Latest Electoral Commission figures show Tories raising *ten times* as much cash as Labour from big donors in the latest reporting period pic.twitter.com/ARztKwyxbA

— Jon Stone (@joncstone) 1 June 2017
In January 2008, Isaacs told his one-time boss, Lehman Brothers Chairman Dick Fuld, that the firm had a "strong balance sheet and did not need capital."
The bank's collapse in September that year became the largest bankruptcy case in US history.
"It is troubling to see a former Lehman Brothers chief channeling money to the Tories after the role his company played in the financial crisis," Shadow Home Secretary Diane Abbott told the Morning Star.
"Theresa May and the Conservatives are determined to run Britain in the interests of bankers and tax-avoiders. But we are fighting for the many, not the few."
The alleged fraudster
Oil magnate Ayman Asfari and his wife Sawsan gave the Tories a total of £100,000 on May 4.
However, their donations came mere days before Asfari was interviewed under caution by the Serious Fraud Office (SFO) as part of an investigation into Unaoil, a Monaco-based energy company accused of gaining contracts through a series of corrupt dealings. Asfari was interviewed under caution over claims of corruption, bribery and money laundering by the company.
Asfari's company Petrofac told the Guardian that inquiries had found no proof that individual directors were "aware of the alleged misconduct."
Remember: Many Tory donors r less than virtuous
Asfari was interviewed under caution by Serious Fraud Office mere days after his donation pic.twitter.com/QnQ08XNCd7

— Joana Ramiro (@JoanaRamiroUK) 1 June 2017
The Asfaris have been one of the Conservatives most generous donors, with a sum of £700,000 donated to the party since 2009.
Former donors
Telecoms giant Lycamobile donated £542,500 to the Tories in March. However, that same month, the company's accounts showed the firm was under two separate HM Revenue & Customs (HMRC) investigations for VAT and corporation tax avoidance.
According to BuzzFeed, even the Tories compliance unit was not too sure about Lycamobile's sponsorship, with worried emails being sent between Conservative officers about the state of the company's accounts.
The communications giant was branded a "tax offender" by the former chair of the public accounts committee, Labour's Margaret Hodge.
Research dating from 2015 found that nearly half of the Conservative Party's benefactors were billionaire hedge-fund managers.
Data collected by the Labour Party showed that 27 of the Tories' major donors featured in the Sunday Times "rich list." Donations made in the run up to the last general election added up to more than £19 million.
By comparison, the Labour Party's largest donor this year came from Britain's biggest trade union, Unite, which gave Jeremy Corbyn's party £2.4 million in early May.
You can share this story on social media: