Govt stopped raid on company suspected of money laundering because it is 'biggest Tory donor'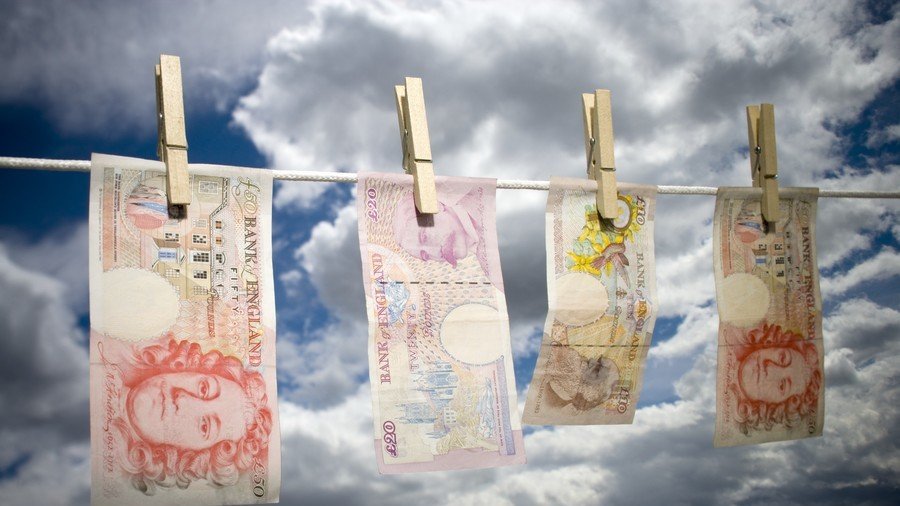 The UK reportedly prevented a raid on a mobile company suspected of money laundering because it donated to the Conservative Party, despite the Home Office vowing to implement the toughest anti-money laundering plan in a decade.
According to BuzzFeed News, Britain refused to assist French authorities in their investigation of Lycamobile, a UK telecom company suspected of money laundering and tax fraud. The British government cited the fact that it was the "biggest corporate donor to the Conservative party" and gives money to a trust founded by Prince Charles.
French prosecutors arrested up to 19 people over their alleged use of the company's accounts to launder money from organized criminal networks in 2016. It followed on from a BuzzFeed News exposé of the company's reportedly suspicious activities in the UK. Yet while France took immediate action, the Conservative Party not only carried on accepting donations, but also refused the French government's request to carry out raids at Lycamobile's HQ in London.
A British government official responded to the request on March 30, 2017, saying that Lycamobile is "a large multinational company" with "vast assets at their disposal" and would be "extremely unlikely to agree to having their premises searched."
The letter, seen by BuzzFeed and from a specialist HMRC official dealing with foreign requests of law enforcement, continued: "It is of note that they are the biggest corporate donor to the Conservative party led by Prime Minister Theresa May and donated 1.25m Euros [£1.1 million/US$1.5 million]to the Prince Charles Trust in 2012."
The response then cautioned against carrying out any raids as the company would seek court action, adding that the French were yet to gather "solid information" on the allegations. France, however, has already charged Lycamobile's two French companies with money laundering. In a Paris court in November and January, respectively, the phone giant paid out £20 million in bail.
When HMRC was approached by BuzzFeed over its response, the agency's senior press officers strongly denied citing donations as a reason for stonewalling the raids. "No HMRC official would ever write such a letter," he said. "This is the United Kingdom for God's sake, not some third world banana republic where the organs of state are in hock to some sort of kleptocracy."
But after verifying the contents of the email, an HMRC spokesman said it was "regrettable," and that while political donations are not taken into account when deciding on law enforcement measures, "I can see how this is open to being read that way, which is why that should not be in there," he said.
The revelations cast doubt on the Tories' pledge in 2016 to "act vigorously" on money laundering and financial corruption in London to "safeguard the integrity of Britain's financial economy."
Home Secretary Amber Rudd pledged to draw out the "most significant changes to the UK's anti-money laundering and terrorist finance regime in over a decade," the government website says.
If you like this story, share it with a friend!
You can share this story on social media: