OPCW work on Skripal poisoning lacks transparency – Russian envoy to UK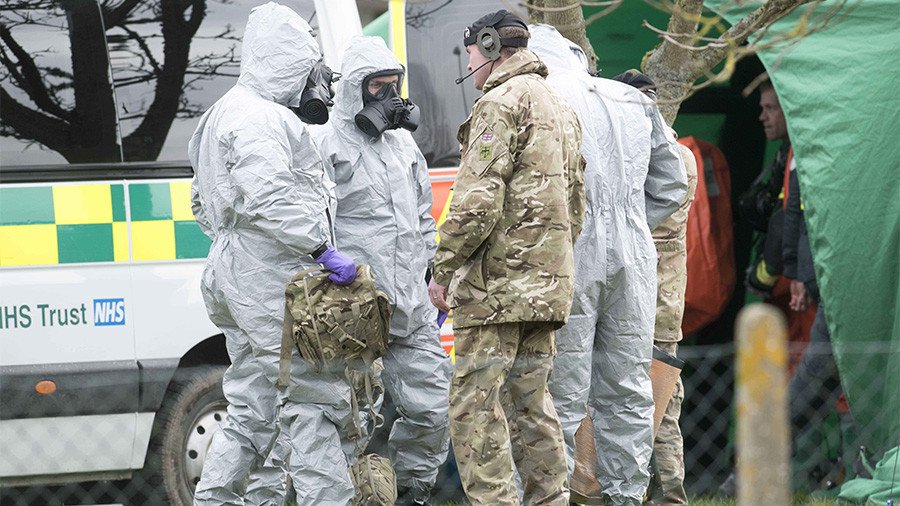 The investigation of OPCW experts into the poisoning of ex-Russian double agent Sergei Skripal lacks transparency as it wasn't conducted in accordance with the Chemical Weapons Convention, the Russian envoy to the UK said.
The probe by the Organisation for the Prohibition of Chemical Weapons (OPCW) team "was conducted under control" of the British side, Russian Envoy to the UK Alexander Yakovenko said at a press conference in London.
READ MORE: Nerve agent used against Skripals is 'out in the wild,' ex-MI5 officer tells RT (VIDEO)
The OPCW team only checked samples which were given to them by UK officials. "They checked only the sites designated by the UK beforehand," he said. The official stressed that the chemical weapons inspectors identified the substance after it had already been named by top UK officials.
"What we discovered is that the OPCW experts' work in the UK was not in accordance with the CWC standard procedures, but in bilateral format with the UK, which lacks transparency," he said.
Yakovenko once again stressed that the formula of the nerve agent A-234, also known as Novichok, which allegedly poisoned Skripal, "can be made and researched in any chemical laboratory." He raised suspicion of the sample being analyzed so quickly. It could happen only if the sample "was available beforehand," he noted, suggesting that London might have handed over its own A-234 for comparison.
READ MORE: Skripals poisoning 'highly likely' staged by British intelligence – Russian Foreign Ministry
A number of British officials, including Prime Minister Theresa May, insist that Moscow was behind the poisoning in Salisbury. They allege the nerve agent could only have come from Russia, and called for immediate action against Moscow. Russia has denied any involvement has repeatedly urged London to provide evidence, including nerve agent samples. However, it has not received any.
Earlier, Yakovenko also warned that the UK is apparently destroying evidence in the high-profile case.
"We get the impression that the British government is deliberately pursuing the policy of destroying all possible evidence, classifying all remaining materials and making a transparent investigation impossible," Yakovenko said.
Think your friends would be interested? Share this story!
You can share this story on social media: