Skripals poisoning 'highly likely' staged by British intelligence – Russian Foreign Ministry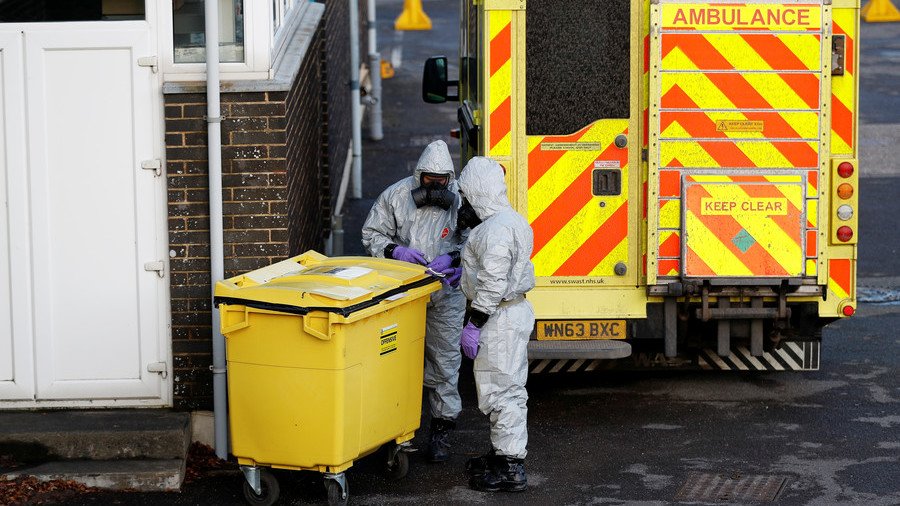 The UK's behavior after the Skripal incident suggests that the attack was organized by the British spy agencies or was at least beneficial for them, Russian Foreign Ministry spokeswoman Maria Zakharova has said.
"It was highly likely that the false-flag incident with the poisoning of the Russian citizens in Salisbury was beneficial for, or perhaps organized by, the British intelligence services in order to mar Russia and its political leadership," Zakharova told a news conference in Moscow on Thursday, markedly using the same phrase regarding probability as London officials and their allies.
Such a false-flag operation would perfectly fit into the "general Russophobe course of the [UK] Conservative government to demonize our country," the spokeswoman stated, adding that the UK has "frequently committed such acts in the past."
The "National Defense Strategy of the UK and the banquet speech of PM Theresa May at the end of last year," also contribute to such version of events, according to Zakharova. The document and May's speech have clearly envisioned "countering Russia" as one of the main priorities for the UK.
London's actions in the aftermath of the attack on former double agent Sergei Skripal and his daughter Yulia on March 4 in the town of Sailsbury have raised many questions in Moscow. Russia says the UK did everything possible to disrupt the investigation and conceal facts, while squarely pinning the blame on Moscow. Russia has vehemently denied the allegations and repeatedly urged the UK to show some proof, or at least make information on the incident publicly available.
"The firm refusal to cooperate with Russia on the Salisbury poisoning investigation, London's violations of the consular convention, reluctance to cooperate with the OPCW and concealment of the basic data to conduct a transparent investigation are the shining proofs of that," Zakharova concluded.
Like this story? Share it with a friend!
You can share this story on social media: