Austria to demand refugees' cash & phones under govt initiative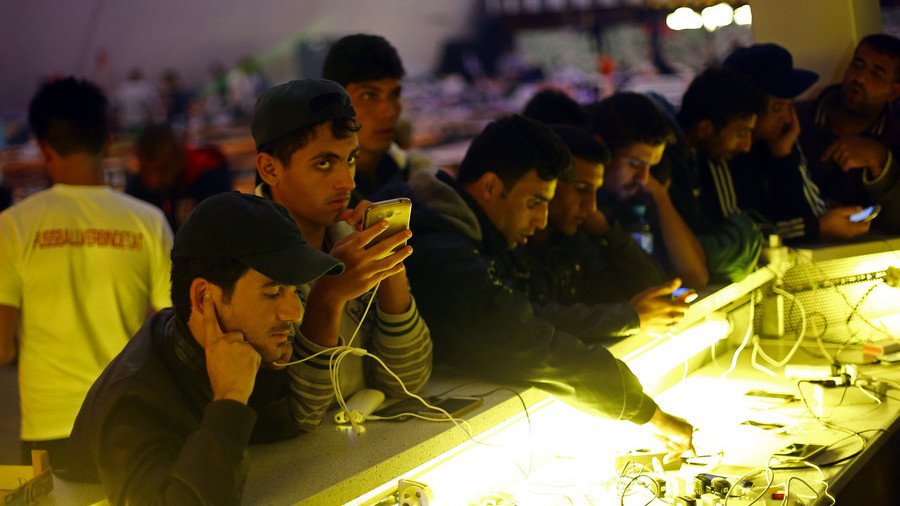 Foreigners seeking asylum in Austria will have to surrender their phones and up to €840 ($1,040) in cash under a new suite of measures. The move is intended to combat illegal immigration and asylum abuse.
The cabinet supported the draft law on Wednesday, revealing its main details, which include the seizure of mobile phones and cash contributions from asylum seekers.
The authorities will examine mobile phones to verify applicants' identities and how they arrived in Austria. In the event that an applicant happens to have first entered the EU through another member state, they could be sent there under the Dublin Regulation, which stipulates that refugees can be transferred back to EU state where they arrived.
The government will also demand up to €840 "as a contribution to basic care" during the application proceedings.
The draft also seeks to raise the waiting period for granting citizenship from six years to 10 years, as well as speeding up deportations for convicted refugees. In addition, asylum seekers will also lose their status if they travel back to their home country.
The law is set to be voted through by parliament in the next few weeks.
Human rights organization SOS Mitmensch slammed the decision. The measures would be "a serious intrusion into people's privacy," as well as being "debilitating" for asylum seekers, who "already have very little," the group said.
However, Interior Minister Herbert Kickl said the goal of the legislation is a "restrictive and orderly asylum policy."
You can share this story on social media: