Nerve agent used against Skripals is 'out in the wild,' ex-MI5 officer tells RT (VIDEO)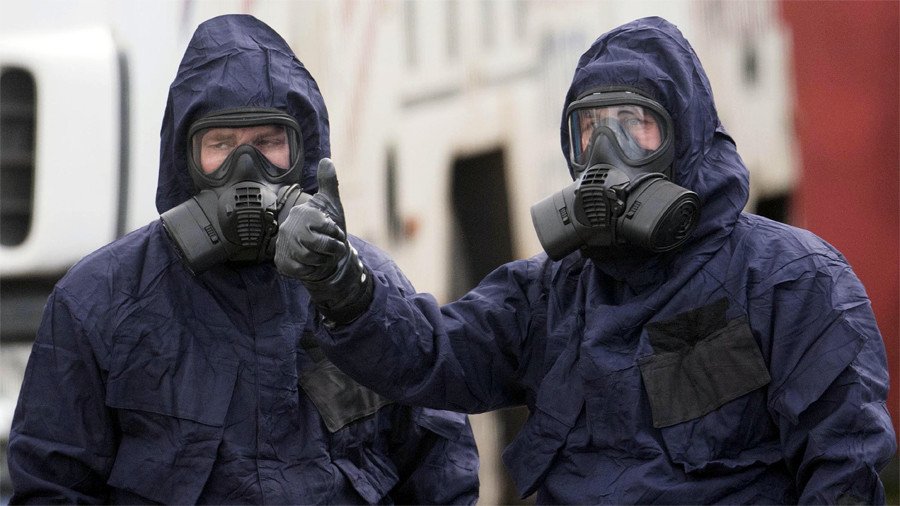 The formula for the toxic nerve agent used against the Sergei and Yulia Skripal could have been used by anyone in the world as it is "out there in the wild," a former British intelligence official told RT.
The UK government's square accusations against Russia of it being responsible for the attack on the Skripals has been plunged into further doubt as Annie Machon, an ex-MI5 officer, told RT that the nerve agent's formula was published in a book by a Russian defector to the US in 2008. The nerve agent therefore could have been reproduced by any lab in the world, she explained.
"It could've been developed… by up to 20 different laboratories in many different countries around the planet, so of course Britain should not have immediately jumped to the assumption that, because it was developed under the Soviet Union, it must therefore be used by Russia now," she said.
READ MORE: Britain admits OPCW did not confirm 'essential evidence' on origin of Skripal poison
It comes as the Britain's representative to the Organization for the Prohibition of Chemical Weapons (OPCW), Peter Wilson, admitted that the international watchdog could not confirm "essential evidence" on the agent regarding its origin. Russia hit back by saying it had replied to all of London's questions concerning the Skripal case, and that it had also provided proof that the type of agent used against the former Russian double agent and his daughter in Salisbury on March 4 had been produced and patented in the US as a chemical weapon back in 2015.
Despite their inability to prove that the nerve agent was of Russian origin, or indeed that the Skripal poisoning was a state-sponsored attack, Machon said Britain is unlikely to move from its current position of declaring Russia "culpable."
"They've sort of backed themselves into a corner now. I can't see how they can rescind what they have already said," Machon told RT. "[The UK] cannot afford diplomatically to row back from this position, particularly at a very vulnerable diplomatic time for Britain, with Brexit looming, so I'm not quite sure what they can do apart from keep scapegoating Russia."
If you like this story, share it with a friend!
You can share this story on social media: