'No war in history has begun with so little support' – Galloway slams PM over Syria (VIDEO)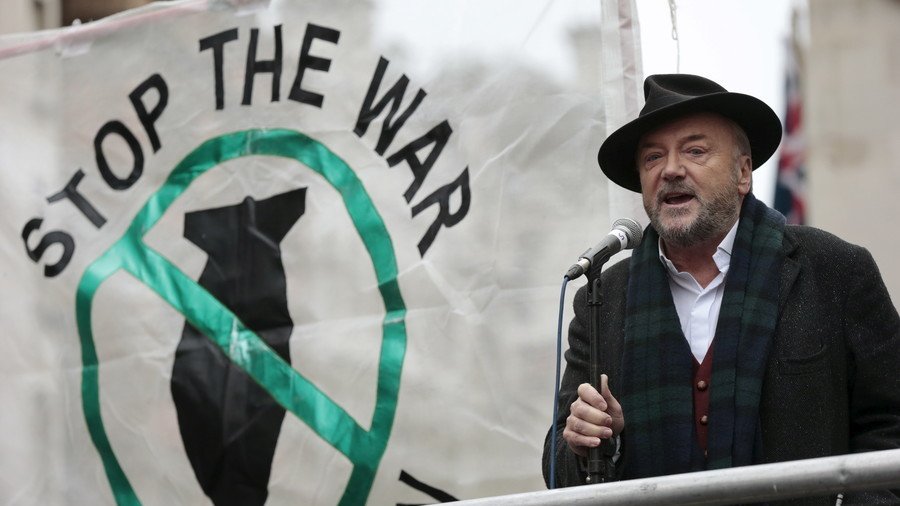 "Not even a quarter" of Brits support attacking Syria, says George Galloway, as Theresa May prepares to face off with MPs when Parliament resumes on Monday, after she ignored calls from across the House for a vote on the matter.
UK Prime Minister Theresa May spoke to the press at Downing Street at the weekend, following the strikes against Syria in joint action with the US and France. "While the full assessment of the strike is ongoing, we are confident of its success," she said.
On Saturday, May defended her "grave" decision to join the US-led strike against Syria without MPs' consent. She maintained that the military action was "right and legal" and sends a message to "others."
Despite her confidence in the strikes, the UK PM will now have to convince Parliament that the decision to attack was the right one. May ignored calls from MPs on both sides of the House to allow Parliament to vote on joining military action against the Bashar Assad government, and is thus is likely to be met with hostility when Parliament resumes.
A significant blow to the PM will likely be the news that the majority of the British public are not in favor of the Syrian attack. According to a YouGov poll, conducted ahead of the airstrikes, just 22 percent of Brits supported the action, while 34 percent were unsure whether they backed it. According to a Survation poll, 36 percent of Britons supported the attacks and 24 percent of respondents were undecided.
Commentator George Galloway expressed his concerns to RT over "a parliamentary democracy [that] wants to bypass Parliament and go to war."
"Only 22 percent of British people as a whole were in favor of getting involved in the war in Syria, and if you look at the data beneath that a very significant sector of conservative opinion was very unsure indeed," Galloway said.
READ MORE: Syria bombing: May braces for MPs backlash as she gives in to emergency Commons debate
"No war in history will have been started with so little support – not even a quarter of the population supporting it before a shot is fired."
Think your friends would be interested? Share this story!
You can share this story on social media: