Ex-Pink Floyd singer denounces White Helmets as propaganda tool during Barcelona concert (VIDEO)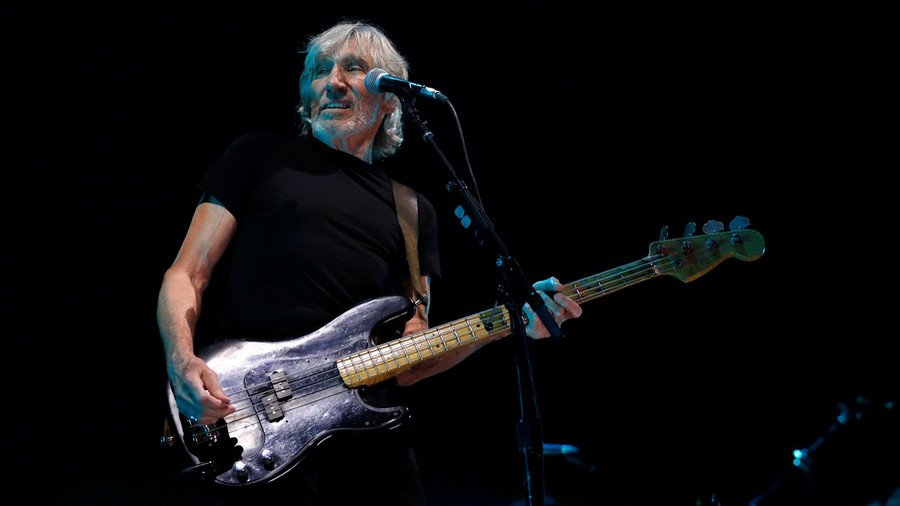 English singer Roger Waters, a member of Pink Floyd and now a solo performer, denounced the controversial Syrian group White Helmets during a concert, saying they "exist only to create propaganda for jihadists and terrorists."
The tirade came from Waters on Friday during a gig in Barcelona, which took place just as the US, the UK and France were preparing an attack against Syria based on reports provided by the White Helmets. A week before that, the group produced photos and footage of what they claimed to be aftermath of a chemical-weapons attack by the Syrian government on the town of Douma near Damascus, which was held by an armed group called Army of Islam.
Addressing the audience, Waters said someone had asked him for the stage to speak about Douma and the alleged chemical attack. The singer said that person and he had very different opinions about the situation in Syria.
"The White Helmets is a fake organization that exists only to create propaganda for jihadists and terrorists. That's my belief. We have opposing beliefs," he explained, as seen in a video shot from the cheering crowd.
Waters explained why he didn't support the cause furthered by the White Helmets. "If we were to listen to the propaganda of the White Helmets and others, we would be encouraged to encourage our governments to start dropping bombs on people in Syria. This would be a mistake of monumental proportions for us as human beings," he said.
"What we should do is go and persuade our governments not to go and drop bombs on people. And certainly not until we have done all the research that is necessary so that we would have a clear idea of what is really going on," he added. "Because we live in the world where propaganda seems to be more important than the reality of what is really going on."
Waters called on people to "reach across boundaries and religions and nationalities" and together make Earth a better place.
The White Helmets purports to be a civil defense organization operating in parts of Syria under the control of various armed groups, including hardcore Islamists, opposing the central government in Damascus. It receives funding from several Western nations, including the US and the UK. The group has received widespread praise from Western media, and a documentary about it even won an Academy Award.
On several occasions, White Helmets employees have been caught doing questionable things, like assisting in public executions or staging fake rescue operations. Critics say its rescue operations are just a cover for their true purpose: producing photos and footage favorable to opponents of Damascus and providing justification for military action against the Syrian government forces. People in areas, which were taken by the government from the jihadists, support such claims.
Like this story? Share it with a friend!
You can share this story on social media: