'Where's the legal basis?' Corbyn challenges legality of Syria missile strikes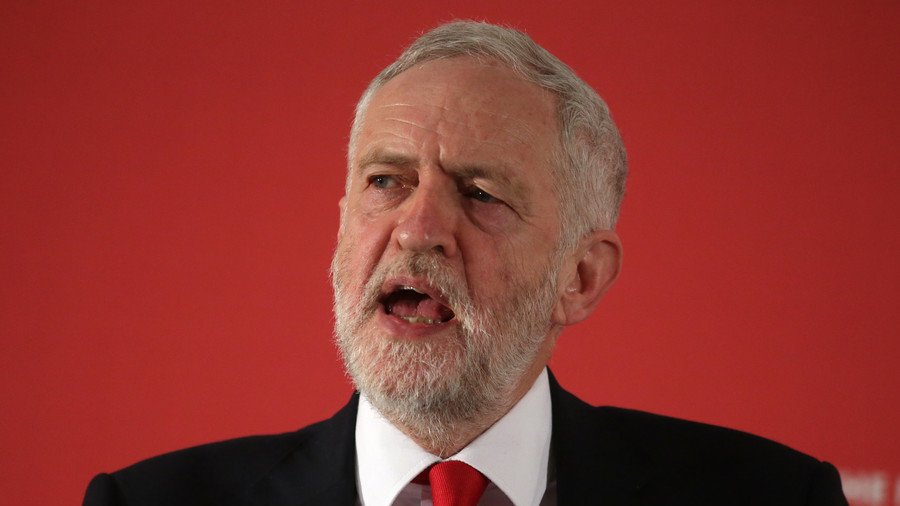 UK opposition leader Jeremy Corbyn has challenged the British government's legal basis for carrying out missile strikes on Syria, labelling the "humanitarian" justification "legally debatable."
The Labour leader said Prime Minister Theresa May decided to participate in the US-led strikes sometime last week and should have recalled Parliament to have a debate and vote on the issue. Speaking on the Andrew Marr Show on the BBC, Corbyn then hit out at the government citing humanitarian reasons to launch the missiles describing the argument as a "legally debatable concept."
"It looked awfully to me as though the prime minister was more interested in following Donald Trump's lead than anything else. This is policy made up by Twitter."
READ MORE: 'Trailed after Trump': Corbyn says May should have sought parliamentary approval for Syria strikes
Corbyn also said he can only countenance involvement in Syria if there is a United Nations authority behind it and urged Trump to engage with Russian President Vladimir Putin to find a diplomatic solution to the crisis.
Also appearing on the program, UK Foreign Secretary Boris Johnson said he hoped Saturday's airstrike could push actors in the Syrian civil war towards the negotiating table and "alleviate further humanitarian suffering."
"This is not going to turn the tide of the conflict in Syria. One can hope that it encourages Assad to get to the negotiating table in Geneva, to get a political process properly going but that is an extra. The primary purpose is to say no to the use of barbaric chemical weapons," he said.
"There is no proposal on the table at the moment for further attacks because so far, thank heavens, the Assad regime have not been so foolish as to launch another chemical weapons attack," Johnson added.
Britain published its legal position for carrying out the strikes on Saturday. It says that three conditions have to be met to justify the intervention.
First, there has to be convincing evidence of extreme humanitarian distress on a large scale. This must also be "generally accepted by the international community as a whole."
It also must be objectively clear that there is "no practicable alternative" to the use of force if lives are to be saved. Finally, the use of force must be "necessary and proportionate" to the proposed relief of humanitarian suffering.
Corbyn challenged the justification and accused May of being chiefly concerned with following the lead of US President Donald Trump. "I say to the foreign secretary, I say to the prime minister, where is the legal basis for this? The legal basis would have to be self defence or the authority of the UN Security Council. The humanitarian intervention is a legally debatable concept at the present time," he said.
Numerous others have also raised questions about the UK using humanitarian reasons to justify the attack. First Minister of Scotland Nicola Sturgeon described the legal position as "thin," while BBC political editor Laura Kuenssberg noted that the UK is one of the few countries that tries to use humanitarian arguments to justify military action and most international lawyers don't accept the contention.
Like this story? Share it with a friend!
You can share this story on social media: