Video captures Syrian missile defense weapons at base targeted in US-led air strikes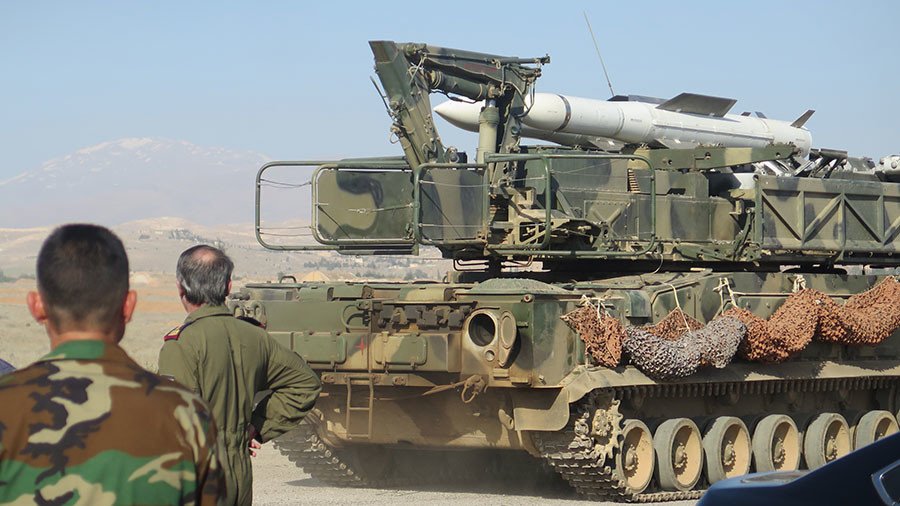 Syrian missile defense systems have been seen at the Mezzeh airbase in footage provided by the Russian Defense Ministry. It follows US-led airstrikes on the compound.
The video shows a missile-loading vehicle moving through the base that was targeted in the coalition airstrikes and sustained some damage, the ministry said. The vehicle carries two new missiles for the Buk-M1 system.
Photos also provided by the Russian MoD show Buk-M1 launching vehicles at Mezzeh airbase. One of the photos shows a missile defense system that apparently fired two of its rockets with another two still remaining on the launch pad.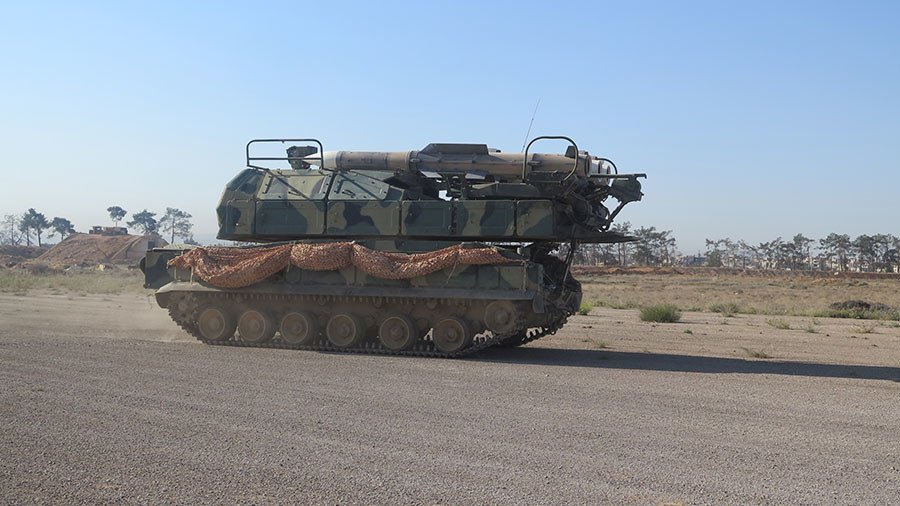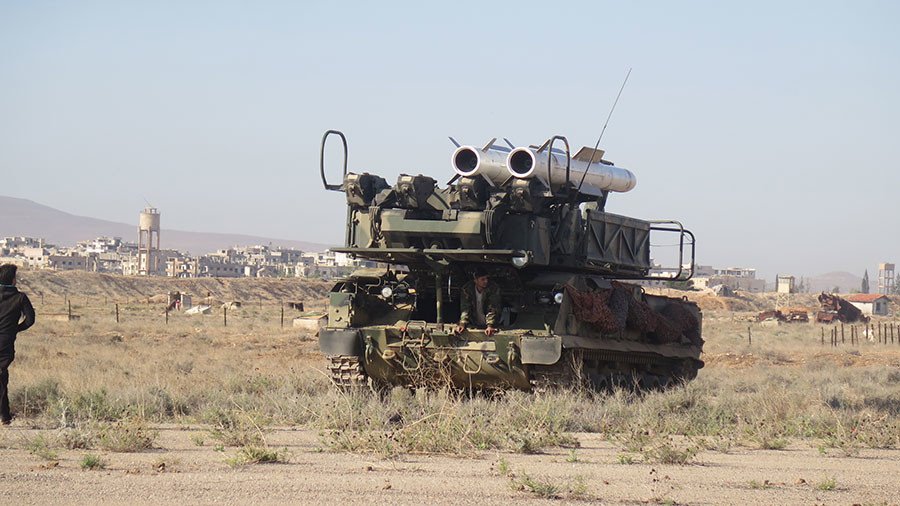 Syrian air defense units managed to intercept five out of nine missiles fired at the base. The air raid resulted in no casualties and no military equipment was damaged, according to the ministry.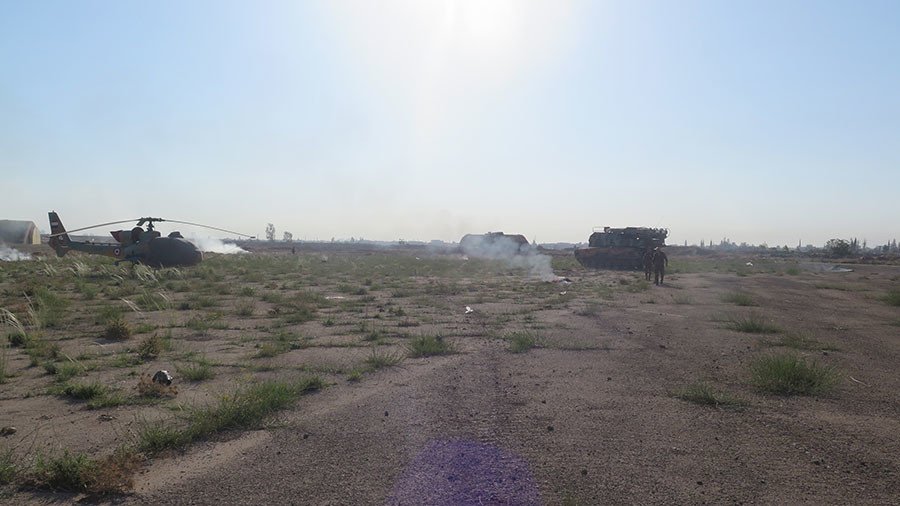 The majority of missiles targeting Syrian civil and military facilities were also intercepted. According to the Russian General Staff, Syrian air defenses managed to knock out 71 out of the 103 projectiles.
Yet, none of the missiles fired by the US, UK, and France reached the areas of responsibility of the Russian missile defense systems deployed to Syria, Moscow said. The Pentagon later confirmed that it has no information on any launches by the Russian side.
READ MORE: 'Barbaric' attack by US, UK & France will not affect Syrian resolve to fight terrorists – Syrian FM
The air raids came in response to a reported chemical attack in Douma, which the US-led coalition alleges was carried out by the Syrian government. Damascus denies that the alleged chemical attack took place and condemned the missile strikes as a "violation of international law."
The Syrian Armed Forces said the attacks will not deter it from continuing to combat the remaining armed militants in the country. "Such attacks will not deter our armed forces and allied forces from persisting to crush what is left of the armed terrorist groups," it said.
Like this story? Share it with a friend!
You can share this story on social media: