'Barbaric' attack by US, UK & France will not affect Syrian resolve to fight terrorists – Syrian FM
Published time: 14 Apr, 2018 07:41
Edited time: 16 Apr, 2018 09:35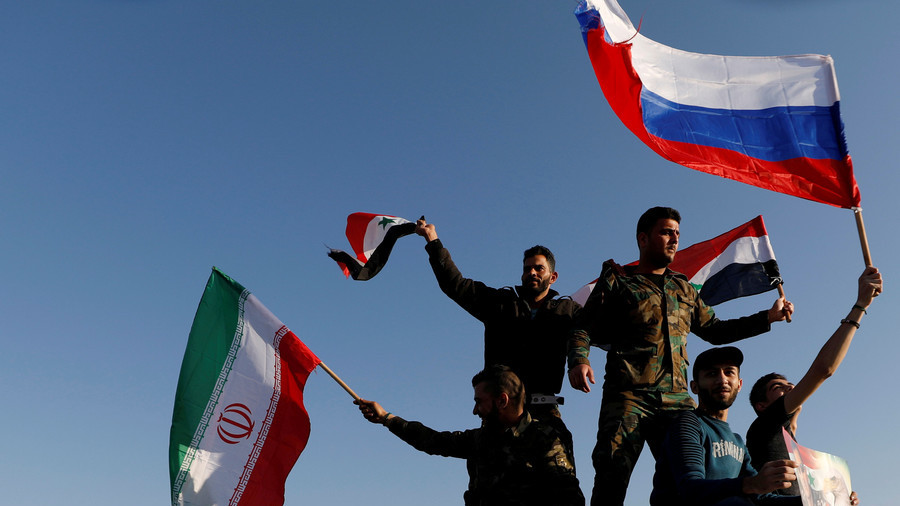 Damascus says the US-led attack on Syria was a reaction by the West to its military advances and the defeat of Western-backed rebels, urging the international community to condemn the "barbaric" aggression.
"The Syrian Arab Republic condemns in the strongest terms the brutal American-British-French aggression against it, which constitutes a flagrant violation of international law and the principles and purposes of the UN Charter," the Syrian Foreign Ministry said in a statement, cited by Sana news agency.
The attack "will lead only to the escalation of the situation in the world and threatens the global security," the ministry said. Damascus believes it was timed to the arrival of the fact-finding team of the Organization for the Prohibition of Chemical Weapons (OPCW) to investigate the site of last week's alleged chemical attack in Douma to prevent the experts from exposing the West's "lies and fabrications."
The strikes were met "with a high morale by the Syrian people" and "will in no away" affect Syrians' resolve in the fight against Islamist terrorists, who Damascus calls "tools" of the Western powers.
The Syrian General Staff reported that the majority of the 110 missiles bound for Syria were brought down by its missile defenses, noting that some of the projectiles did manage to reach the ground and cause material damage. At least three people were injured as a result, it said.
Earlier, it was reported that up to six civilians might have been wounded in the strike. "The strike of the three counties on Homs hit the ammunition depot not far from the Shin district in the western part of the Homs province... Six civilians sustained shrapnel wounds," a source in the Syrian security services told Sputnik.
Syrian state TV reported that a training center and laboratories at a research facility in the Barzeh district outside Damascus were hit in the strike. The facility, named by the Pentagon as one of the three main targets allegedly involved in chemical weapon production, sustained only material damage, with no casualties reported.
Also targeted was a Syrian air base to the west of Damascus, a Syrian commander told Reuters. He said that the missiles hit the al-Shirai airbase, but did not specify the extent of the damage. The base is located in the town of Al-Dimas on the border with Lebanon.
Commenting on the long-term consequences of the attack, a Syrian lawmaker told Sputnik that it will hardly make a difference as far as the situation on the ground or wider political implications are concerned.
"The aggression by the three states will not affect the situation on the ground or on the political arena," People's Council Deputy Maha Shbib told Sputnik. "Unfortunately, the counties that cry the loudest about the international law, violate it themselves."
He reiterated that the attack on Syria will only help unite the Syrian people in their support of President Bashar Assad and the military.