'Trailed after Trump': Corbyn says May should have sought parliamentary approval for Syria strikes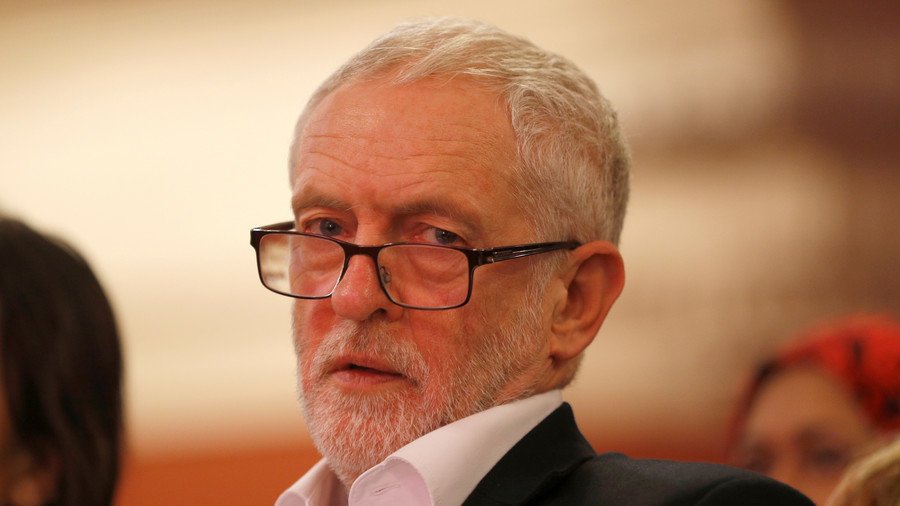 UK opposition leader Jeremy Corbyn has accused Prime Minister Theresa May of "trailing after Donald Trump" in ordering missile strikes against Syria, adding that May should have sought parliamentary approval for the move.
"Bombs won't save lives or bring about peace," the Labour leader said in a withering statement about the strikes, which he labelled "legally questionable."
"Britain should be playing a leadership role to bring about a ceasefire in the conflict, not taking instructions from Washington and putting British military personnel in harm's way," Corbyn continued.
"Theresa May should have sought parliamentary approval, not trailed after Donald Trump."
Britain joined US and French forces in launching air raids on Syria in response to a reported chemical attack in Douma, which they allege was carried out by the Syrian government
May released a statement confirming the strikes, which were carried out at 2am GMT on Saturday, just minutes after US President Donald Trump announced the air raid from the White House.
"It was both right and legal to take military action together with our closest allies to alleviate further humanitarian suffering by degrading the Syrian regime's chemical weapons capability," May said, adding that she would address Parliament on Monday.
READ MORE: US-led strikes in Syria without UNSC mandate a violation of international law – Putin
The Syrian government denies that the alleged chemical attack took place and condemned the missile strikes as a "violation of international law." Those comments were echoed by Russian President Vladimir Putin, who said the attacks were "an aggression against a sovereign state which is at the forefront of the fight against terrorism."
Like this story? Share it with a friend!
You can share this story on social media: