White House cites social media, open-source outlets in US assessment of alleged Douma attack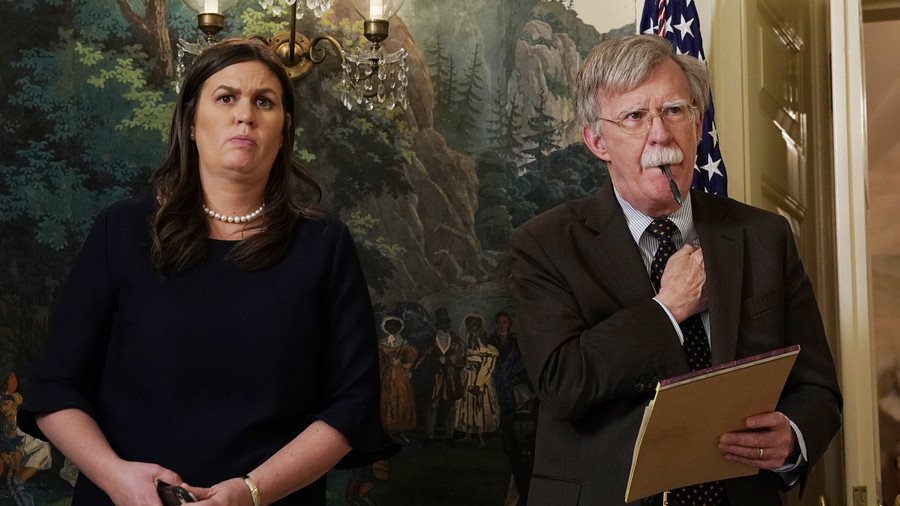 Shortly after Trump announced strikes against Syria on Friday evening, the White House "assessed with confidence" that Damascus was behind the alleged gas attack in Douma – citing social media and "reliable intelligence."
"A large body of information indicates that the Syrian regime used chemical weapons in the Duma area of East Ghutah, near Damascus, on April 7, 2018," the White House assessment said. The report goes on to cite "reliable intelligence" as well as "social media users, non-governmental organizations, and other open-source outlets," which implicate the Syrian government in the attack.
"Videos and images show the remnants of at least two chlorine barrel bombs from the attacks with features consistent with chlorine barrel bombs from past attacks. In addition, a large volume of high-resolution, reliable photos and video from Duma clearly documents victims suffering from asphyxiation and foaming at the mouth, with no visible signs of external wounds," the assessment said, without providing details about the sources of the videos or images in question.
The assessment also includes a number of dubious claims, including that "the Syrian regime has repeatedly used chemical weapons to compensate for its lack of military manpower" – an allegation that doesn't seem to fit the circumstances surrounding the Douma attack, as the Syrian army had essentially liberated all of Eastern Ghouta days before the alleged attack took place.
The White House also dismissed reports that Jaysh al-Islam, the militant group that was pulling out of Douma at the time of the attack, was behind the incident. "We have no information to suggest that this group has ever used chemical weapons,"
However, last year the group reportedly admitted to using banned weapons to attack Kurdish forces in Aleppo, shortly after reports emerged of a chlorine gas attack in the area. The group later clarified that it was referring to "modified Grad rockets," and not chemical weapons.
Finally, the White House declared that it would be impossible for so many trusted news outlets to be duped by false reports about the alleged attack.
"It is unlikely that the opposition could fabricate this volume of media reports on regime chemical weapons use. Such a widespread fabrication would require a highly organized and compartmented campaign to deceive multiple media outlets while evading our detection," the assessment stated.
Think your friends would be interested? Share this story!
You can share this story on social media: