'Not in my name': Galloway calls on British public to reject calls for Syria military action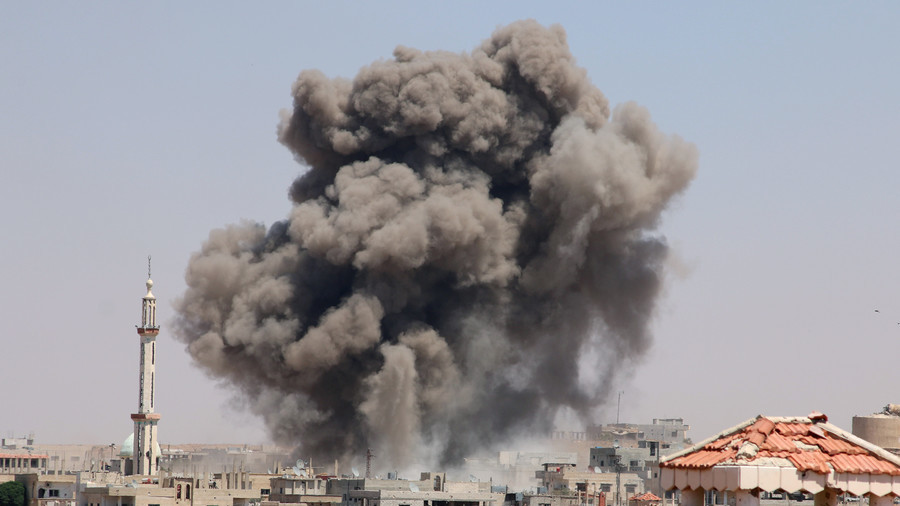 Former MP George Galloway has called on the British public to reject growing calls for the UK to intervene militarily in Syria by writing to their MP to say "not in my name," in an online video.
Galloway, renowned for his anti-interventionist stance in the Middle East, warns any military action instigated by Theresa May's government will only benefit the likes of Islamic State (IS, formerly ISIS) and Al-Qaeda.
"If Theresa May takes Britain to war in Syria as the ally and the air force of ISIS and Al-Qaeda, Great Britain will die of shame and our brave pilots will be shot down over Syria by Russian anti-aircraft missile batteries. It's time today to tell your MP: 'Not in my name.'"
Yesterday on his TalkRadio show, the former Labour MP suggested there was no evidence a chemical weapons attack took place in Douma, Syria, on Saturday.
"Syria and Russia deny there was any chemical weapons attack in Douma by anybody and guess what? There is absolutely zero evidence any chemical weapons attack took place."
Think your friends would be interested? Share this story!
You can share this story on social media: