Corbyn's Jewdas 'anti-capitalist' beetroot could be yours for £60k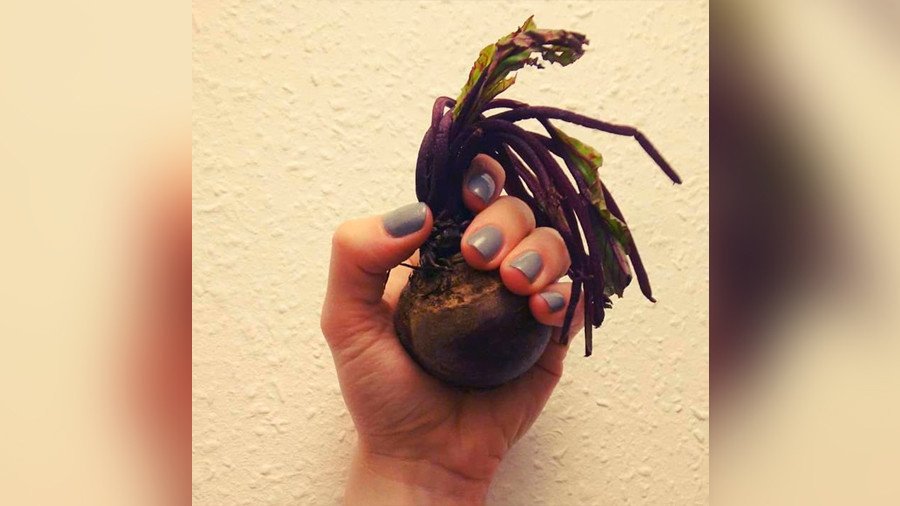 That anti-capitalist beetroot at the center of the Jeremy Corbyn-Jewdas scandal is up for grabs on eBay – but you'll need a very pro-capitalist £53,000 ($74,760) to buy it.
The beetroot, which came from Corbyn's own allotment, was reportedly held up while members of the Jewish group shouted "f**k capitalism," according to the Daily Mail.
Jewdas, the far-left Jewish group that became embroiled in a scandal after their local MP, Labour leader Jeremy Corbyn, broke bread with them at Passover, has put the root vegetable up for auction to raise funds for Babel's Blessing – a grassroots community organisation that provides English language lessons for refugees.
Jewdas, which took a very tongue-in-cheek approach to being at the center of a national media debacle, has taken advantage of their newfound public reach and popped the red veg on eBay. As of Monday morning, 87 people had bid on the average-looking, but possibly blessed red perishable.
READ MORE: 'The absolute goy': Jewdas responds with humor to attacks over Corbyn Passover meal
So far, the highest bid is sitting at £53,345 ($75,240), which is high for a vegetable but at least it's for a good cause. "This is an authentic beetroot that was present at the Jewdas 2018 Seder, and later memorialized in a Daily Mail headline," the listing reads.
"It is currently in our fridge. Feel free to raise it in the air and say whatever you want before/after/during consumption. It will also be accompanied by a certificate of authenticity signed by Geoffry Cohen."
READ MORE: 'Are there "right" Jews and "wrong" Jews?' Twitter rallies around Corbyn after Passover controversy
Thankfully, Jewdas intends to pickle the beetroot before shipping to ensure maximum longevity. The listing is set to end on Friday, April 13 (spooky) and will be "posted in a week or so, in a jar in a container with appropriate cushioning."
Those purchasing from overseas will have to pay shipping fees, as the group only covers the cost of packaging so it can be sent in "such a way that it survives."
Think your friends would be interested? Share this story!
You can share this story on social media: