Intel withheld from Corbyn, but Tory press awash with anonymous sources over Skripal poisoning
Published time: 5 Apr, 2018 15:32
Edited time: 6 Apr, 2018 12:49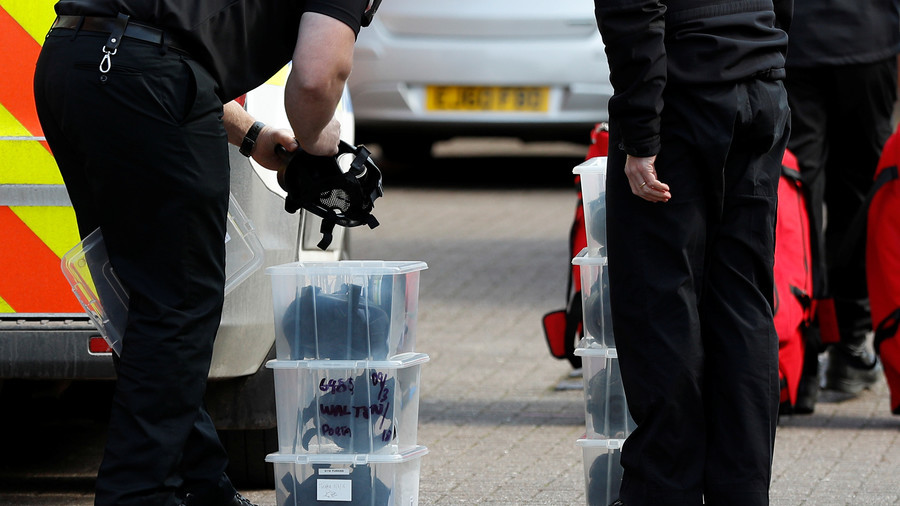 The day after the UK government was left red-faced over its rush to blame Russia for the poisoning of an ex-double agent, 'evidence' is now being leaked to the press, left, right and center.
Prime Minister Theresa May's security minister has defended the decision not to fully share intelligence over the investigation into the poisoning of Sergei and Yulia Skripal with, among others, Labour leader Jeremy Corbyn.
Security minister Ben Wallace MP said the "circle" of those with access to highly sensitive information should be restricted. "He is the leader of the opposition; he is not the government. He doesn't have the duty or the responsibility of protecting at the moment – and I hope he never does – the security of this country," he told BBC radio.
However, after Porton Down scientists blew holes in the Foreign Secretary Boris Johnson's claim that there was "no doubt" the nerve agent had been made in Russia, the press is gaining access to more leaks than a plumber.
The Times on Thursday reported that British security services may have located the covert Russian laboratory that manufactured the weapons-grade nerve agent used in Salisbury.
The publication also claimed Britain knew about the existence of the facility where the Novichok agent was made before the attack on 4 March. The claims were based on anonymous sources, and contained little detail.
The paper and website have been filled with comments from those "close to the government" or "inside sources" in Whitehall. However, it's starting to seem those closest to the government are the reporters.
Then, the Daily Mail came out with its own bombshell. An unnamed "security source" told a reporter Russia has been testing whether Novichok could be deployed on door handles.
They quoted the anonymous intel source as saying: "We have intelligence that goes beyond 'Russia made Novichok and stockpiled it.' We have evidence that they also explored using it as an assassination weapon including on areas such as door handles and everyday objects."
Sometimes I still think about Boris Johnson and The Sun editor Tony Gallagher going jogging together for the cameras during the Tory conference. Perhaps the most tragic event in history. pic.twitter.com/Uq1fx6nFOc

— heartbeeps (@hrtbps) February 28, 2018
Conveniently, the unnamed "sources" who also tipped off the Mail did not give any detail. No evidence was handed over, and usual journalistic box-ticking was not completed: When was this carried out? Where? Is there proof? What happened in testing? Basic questions an editor would always ask have gone unanswered.
READ MORE: 'It's clear Boris Johnson wasn't telling the truth' over Skripal poisoning, MP tells RT (VIDEO)
Even Russian Ambassador to the UK Alexander Yakovenko revealed the embassy in London is learning of developments through the press.
The government says it is being careful with sharing information. Yet, the day after it suffered huge embarrassment, "sources" are everywhere.
Like this story? Share it with a friend!