'It's clear Boris Johnson wasn't telling the truth' over Skripal poisoning, MP tells RT (VIDEO)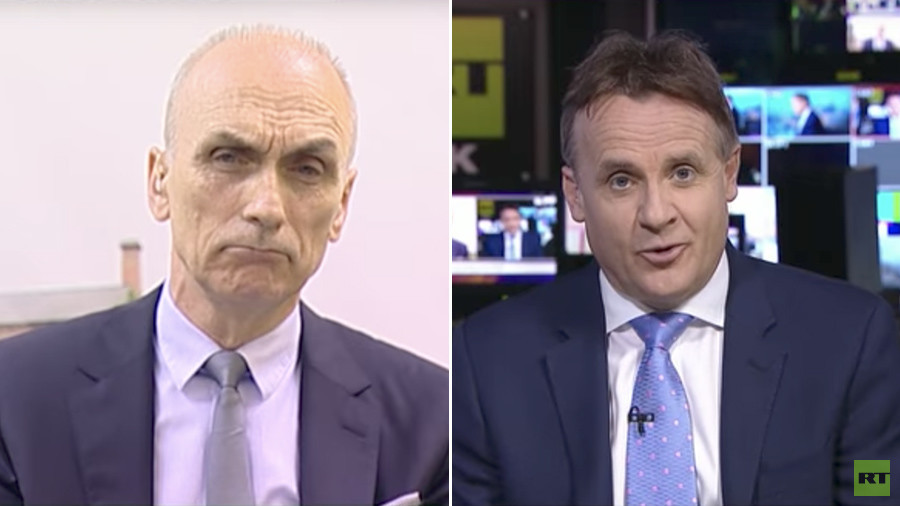 Labour MP Chris Williamson says Boris Johnson has damaged the UK's reputation, after he blamed Russia unequivocally for making the poison used to attack the Skripals. Military scientists said they could not support the claims.
Following a string of tweets in which Williamson called out the foreign secretary for trying to dive head first into conflict with Russia without sufficient evidence, the Derby North MP told RT's Bill Dod that "Johnson used this terrible incident as a smoke screen" to further his own agenda.
Williamson has called on MPs to apologize to Labour leader Jeremy Corbyn, who demanded that all the facts be made clear before laying blame on Russia or any party. "I think Jeremy Corbyn was absolutely right to urge caution and to ask for clear evidence before we start to raise international tensions," Williamson said.
"It seems to me that the government were indulging in political point scoring; particularly Boris Johnson who raced ahead of the evidence and used this terrible incident not so much as a smoking gun but as a smoke screen. It was very convenient for the government to use it as a way of diverting attention away from Brexit and economic policy.
READ MORE: 'Egg on his face': Labour rebukes Boris Johnson for 'misleading public' on Novichok source
"At the end of the day it is pretty clear that Boris Johnson was not telling the truth," the Derby North MP said. "He told that German interviewer that a scientist at [government laboratory] Porton Down said that it was without a doubt that the agent had come from Russia.
READ MORE: UK Foreign Office denies claiming nerve agent from Russia, despite tweet and Boris Johnson interview
"We now know from the chief executive at Porton Down that they can't be certain where it's come from. It seems [the Conservatives] were not just interested in moving it into a Cold War situation but many of them… [looked] in favor of a hot war."
Think your friends would be interested? Share this story!
You can share this story on social media: