BBC blasted for bias over Corbyn Russian doll footage… again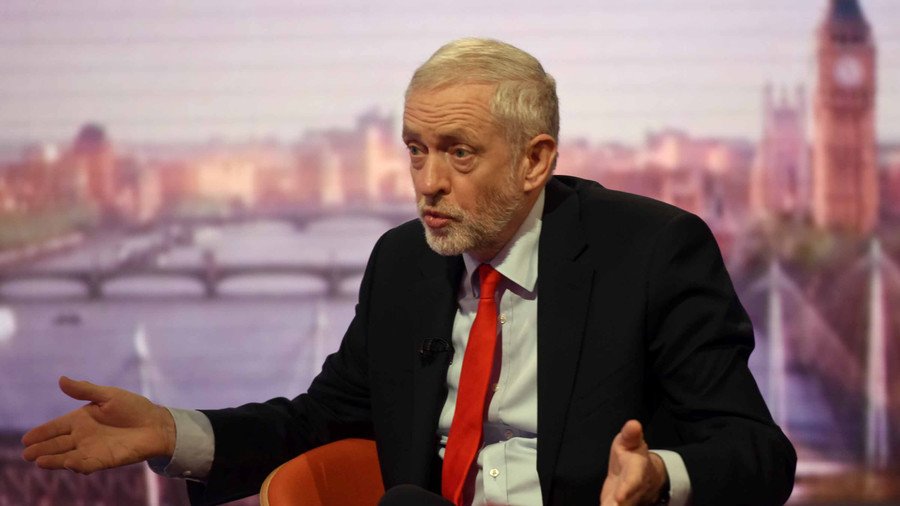 The BBC has outraged Jeremy Corbyn supporters once again with their bizarre coverage of the Labour leader. This time they used footage of him playing with a Russian doll.
Yesterday, Foreign Secretary Boris Johnson was left red-faced over his claims Porton Down scientists had confirmed there was "no doubt" Russia poisoned Sergei Skripal and his daughter with nerve agent Novichok in Salisbury on March 4.
The coverage on the BBC's News at Ten came just hours after Boris Johnson attacked Jeremy Corbyn. He tweeted with pride the UK had convinced other nations to expel Russian diplomats despite their case against Moscow imploding without evidence.
Johnson wrote: "28 other countries have been so convinced by UK case they have expelled Russians. In contrast, Jeremy Corbyn chooses to side with the Russian spin machine."
But when Corbyn was given the chance to comment – after all, he was the one who said the government should wait for evidence – the BBC just could not play it straight.
Instead of simply playing his statement, the Beeb decided to get creative. The producers used unrelated footage of Corbyn playing with a Russian doll and a little girl, earlier that day.
The clip was played before his interview for a full 10 seconds while a BBC journalist summarized Corbyn's stance, saying: "He said the foreign secretary had been too quick to blame Russia, when he believed other explanations could emerge."
This is not the first time the BBC has been accused of insinuating Corbyn is linked with Russia. Just last month, the BBC sparked outrage on social media when discussing Corbyn's questioning of Theresa May over the Skripal case.
Interviews were carried out on Newsnight in front of a red-tinted image of Corbyn wearing a Russian Bolshevik cap against a doctored backdrop of Moscow's iconic St. Basil's Cathedral.
READMORE: 'Egg on his face': Labour rebukes Boris Johnson for 'misleading public' on Novichok source
Newsnight's producer mocked up the red backdrop adorned with Corbyn's face, aping the style of early Bolshevik posters, despite an MP explaining Corbyn was just asking for evidence. This time, supporters were similarly upset. Many took to social media to ask why the BBC is able to get away with it.
One man said: "In the middle of their report on Novichok the BBC show Corbyn playing with a Russian doll. Journalism is dead in the UK."
Another joked: "Corbyn used russian dolls to smuggle smaller russian dolls into UK #MakeYourOwnCorbynSmear."
The BBC defended the use of the footage saying it was justified since it was filmed on the same day, despite there being no relevance to the interview.
A spokesman said: "The footage was filmed that day during a visit Mr Corbyn made to a nursery in Watford where media were invited to attend."
Think your friends would be interested? Share this story!
You can share this story on social media: