'The absolute goy': Jewdas responds with humor to attacks over Corbyn Passover meal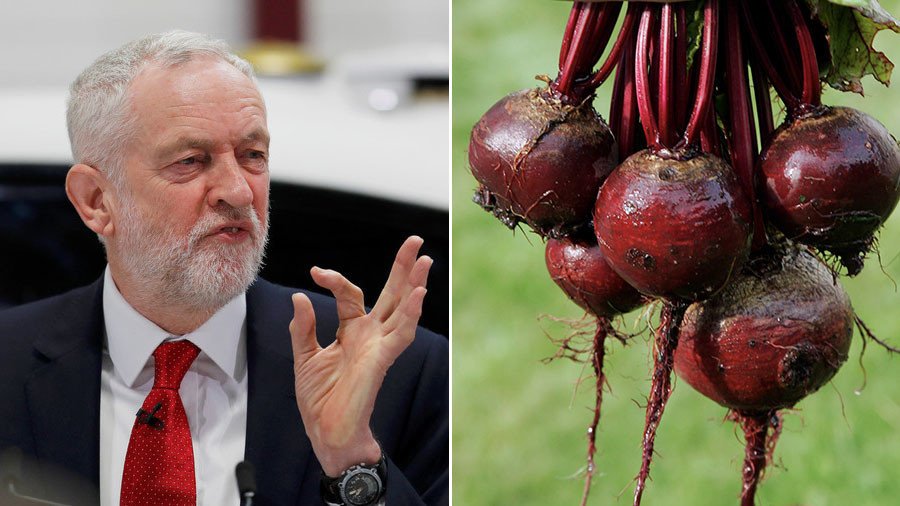 You have to hand it to Jewdas – despite an onslaught of negativity after Jeremy Corbyn joined it for Passover on Monday, the "radical Jewish voice for the alternative diaspora" is laughing its way through the smears.
After Labour leader Corbyn was slammed by fellow party MPs John Woodcock and Angela Smith for breaking bread with Jewdas, the group is keeping its spirits up. The MPs subsequently faced their own accusations of anti-Semitism, with many in the Jewish community accusing them of declaring that there are 'right' and 'wrong Jews' for Corbyn to hang out with.
In a statement released on its Facebook page, Jewdas rated Corbyn as a "10/10" guest – doesn't get much better than that, really – wonder if his Uber rating is just as immaculate.
"While we remain opposed to the monarchy, we were delighted that the leader of Her Majesty's Opposition, Jeremy Corbyn accepted our invitation to join the Jewdas community Seder," Jewdas wrote. "Jeremy was a 10/10 guest and provided delicious maror from his allotment."
A maror furor followed, with the Daily Mail reporting: "They raised a beetroot in the air and shouted f*** capitalism." The image was too tempting and Jewdas took the opportunity to rip into the paper.
Not only did it give Corbyn an out-of-the-park guest rating, it crowned him with the supreme title for a non-Jew: "the absolute goy."
Clearly enjoying its new-found attention, the group's beetroot jokes continued. Quoting Rav Geoffrey, Jewdas spread the good word about that time the Israelites crossed the Red Sea brandishing a beetroot.
It wasn't just Jewdas that was taking the joke and running with it. Renowned illustrator Michael Rosen used words from his famous children's book 'We're going on a bear hunt' to highlight the hypocrisy of the anti-Semitic accusations being slugged about in recent days. Jewish comedians David Baddiel and David Schneider also jumped on board to tackle the big issue with a laugh.
"They are just Jews who disagree with other Jews... To make out that it's somehow anti-Semitic for him to spend Seder with them just because they're far-left is balls," Baddiel said on Twitter.
"'Boo! Corbyn needs to get out and meets some Jews!' (Corbyn spends Passover with some Jews at Jewdas) 'Boo! Not those Jews!'" Schneider added.
Jewdas has now eclipsed the Board of Deputies of British Jews (BDBJ) as the UK Jewish organisation with the most followers on Twitter. Ironic, considering that Jewdas landed in the public eye after Corbyn attended a Passover after anti-semitism accusations were leveled at Labour from a few major Jewish groups... including BDBJ.
So what will happen next in this bizarre trip into exploring anti-Semitism in the Labour Party? Who knows – but with Jewdas active on social media, there's no doubt that hilarity will ensue.
Think your friends would be interested? Share this story!
You can share this story on social media: