Unidentified: Porton Down scientists CANNOT confirm nerve agent used on Skripals was made in Russia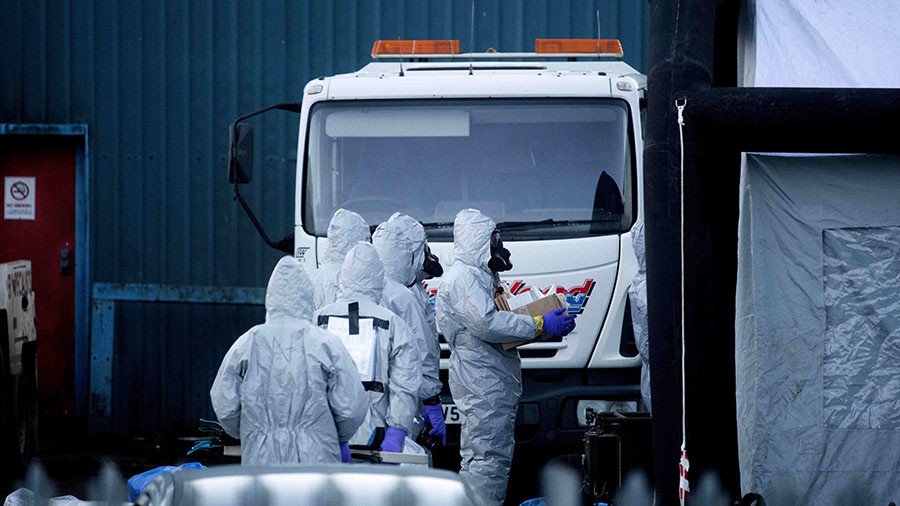 UK scientists have been unable to prove Russia made the nerve agent A-234 (also known as "Novichok") which was used to poison Sergei and Yulia Skripal in Salisbury.
Scientists at the top secret army base Porton Down are unable to link the samples to Russia, after weeks of Moscow insisting it had nothing to do with the attack. Theresa May's Government has repeatedly blamed the Kremlin and imposed sanctions on Russia, including the expulsion of 23 diplomats.
#Salisbury attack: Scientists have not been able to prove that Russia made the nerve agent used in the spy poisoning. Porton Down lab's chief exec reveals the details in this interview pic.twitter.com/qFNgPlr6vS

— Sky News (@SkyNews) April 3, 2018
Gary Aitkenhead, chief executive of the Defence Science and Technology Laboratory (DSTL) at Porton Down, told Sky News: "We were able to identify it as novichok, to identify that it was military-grade nerve agent.
"We have not identified the precise source, but we have provided the scientific info to government who have then used a number of other sources to piece together the conclusions you have come to."
The Skripals, ex-double agent Sergei and his 33-year-old daughter were found slumped on a park bench in Wiltshire on March 4.
Downing Street immediately pointed the finger at Russia and listed a raft of heavy sanctions, the toughest in three decades. European nations were persuaded by Britain to expel diplomats and were asked by allies in the UK to back them against Moscow.
Now, scientists say they are unsure of the links. Aitkenhead added: "It is our job to provide the scientific evidence of what this particular nerve agent is, we identified that it is from this particular family [Novichok] and that it is a military grade, but it is not our job to say where it was manufactured."
Aitkenhead said there is no known antidote to Novichok, and that none was administered to either of the Skripals. He suggested the substance required "extremely sophisticated methods to create, something only in the capabilities of a state actor".
The OPCW (Organisation for the Prohibition of Chemical Weapons) said its executive council would meet in the morning in The Hague, on Russia's request.
READ MORE: Russia has 13 questions to OPCW over Skripal case
Russia's Ambassador in London, Alexander Yakovenko has repeatedly stated Russia has been kept out of the loop.
Russia has asked for samples so it can do tests and has insisted it be allowed to investigate, after being blamed. However, the embassy is left to get information through the press in the UK, according to Yakovenko.
You can share this story on social media: