NHS consultant inspired by De Niro film jailed for over 10 years after caught with guns, kill list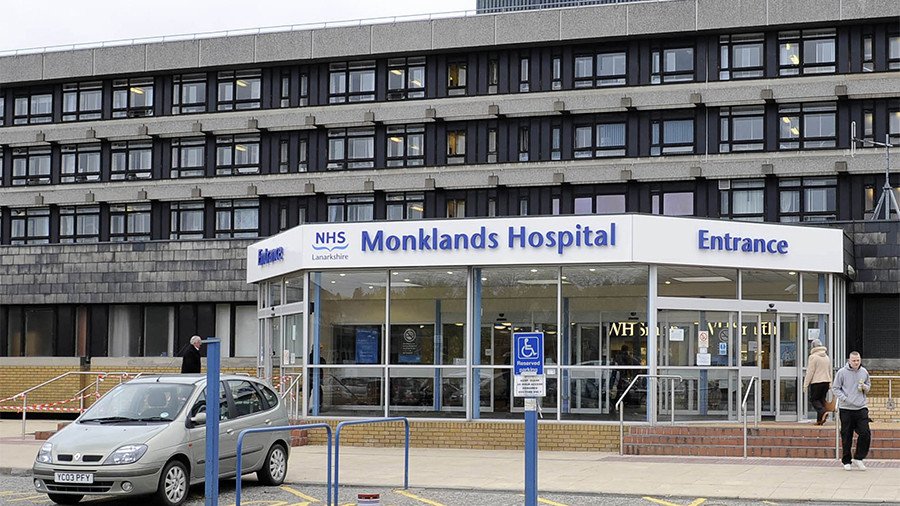 A disgraced NHS consultant with the lethal fantasy to act out a Robert De Niro film in real life has been jailed for more than a decade after he was found with a cache of weapons and a kill list which named his former colleagues.
Martin Watt, 62, planned to execute medical staff who disciplined him at the hospital where he used to work – Monklands Hospital in Airdrie, Scotland – but was caught after a police tip-off. In Watt's Lanarkshire home, police found three Skorpion sub-machine guns, two Valtro pistols and bullets including 57 dum-dum bullets. The "template" for the attacks was based on a Robert De Niro film called Killer Elite, about a group of mercenaries.
Police also uncovered an "assassination list" – a list of the names, addresses, and car registrations of those that Watt believed had wronged him in an NHS disciplinary process that saw him fired from his position as an emergency department consultant at Monklands Hospital in Airdrie. Scrawled at the top of the list was the heading "bad guys."
Glasgow's High Court heard that the disgraced physician used the Skorpion sub-machine guns in woods near his home for target practice. The court also heard that Watt had purchased the decommissioned weapons legally from the Czech Republic, before bringing them into the UK and restoring them to working order in his workshop.
The court imposed a serious crime prevention order on Watt, and banned him from owning firearms and severely restricting his ability to enter NHS facilities or use delivery services for five years following his prison release.
The judge, Lady Stacey, spoke to Watt directly during his sentencing to impress the weight of his actions upon him. "These are lethal weapons," she said.
"Not only did you have the guns, you had live ammunition. The weapons were all in working order because you reactivated them. You had them with intent to endanger life and any court must take a very serious view of this. You represent a danger to members of the public. You had researched routes to some addresses. You told the jury you practised shooting to make yourself a better marksman.
READ MORE: 13 injured as 'disgruntled partygoer' drives car into Kent nightclub
"The jury did not accept your assertion you intended to do no harm and that you wrote things out and did research on the internet as a way to make yourself feel better. It is sad to see a man who has held the position you have in this situation, but I must protect the public."
His defense lawyer, John Scott, said Watt had admitted having the guns in his possession, but denied having them as part of a plan to endanger life.
"This is clearly a most unusual case and Dr Watt is an unusual person to be sitting in the dock at the High Court," he said. "He is a medical man with over 30 years of significant public service in the NHS. He is an intelligent man who has made a positive contribution to society."
The former doctor was jailed for 12 years for having the weapons with intent to endanger life.
Think your friends would be interested? Share this story!
You can share this story on social media: