Nerve agent that poisoned Skripal left on his front door – UK police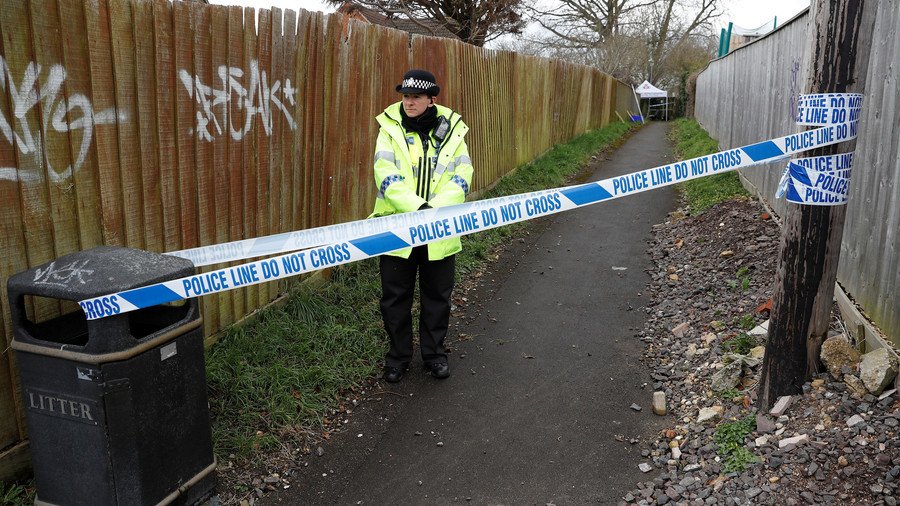 British police say that the highest concentration of the nerve agent that came in contact with double agent Sergei Skripal and his daughter, Yulia, was detected on the front door of his home in Salisbury.
"At this point in our investigation, we believe the Skripals first came into contact with the nerve agent from their front door," Deputy Assistant Commissioner Dean Haydon, Senior National Coordinator for Counter Terrorism Policing, said on Wednesday evening.
Haydon said that further police work would concentrate around the neighborhood where the Skripals, who remain in critical condition, live, but he insisted that "risk remains low" for ordinary inhabitants.
Haydon added that "officers are likely (to) be in the area for several weeks and months."
Met police reported that there are still 250 detectives investigating the March 4 incident, which they say involved a variant of Novichok, a powerful nerve agent developed in the Soviet Union. More than 500 potential witnesses have now been interviewed, and 1,350 pieces of evidence collected.
The UK says Moscow is "without doubt" responsible for the poisoning of Skripal, who arrived in the country in 2010 as a result of a spy exchange. It has led a campaign of retaliatory expulsions of Russian diplomats, which has been joined by the US, Canada, Australia, and over 20 other states. More than 100 Russian officials have left their foreign assignments.
Moscow has denied responsibility and issued a statement on Wednesday, claiming that the British authorities are "not interested in identifying the true perpetrators and motives of the crime," which it has called a "massive political provocation."
You can share this story on social media: