'Without doubt Russia is responsible': Presentation UK gave to prompt diplomat expulsions leaked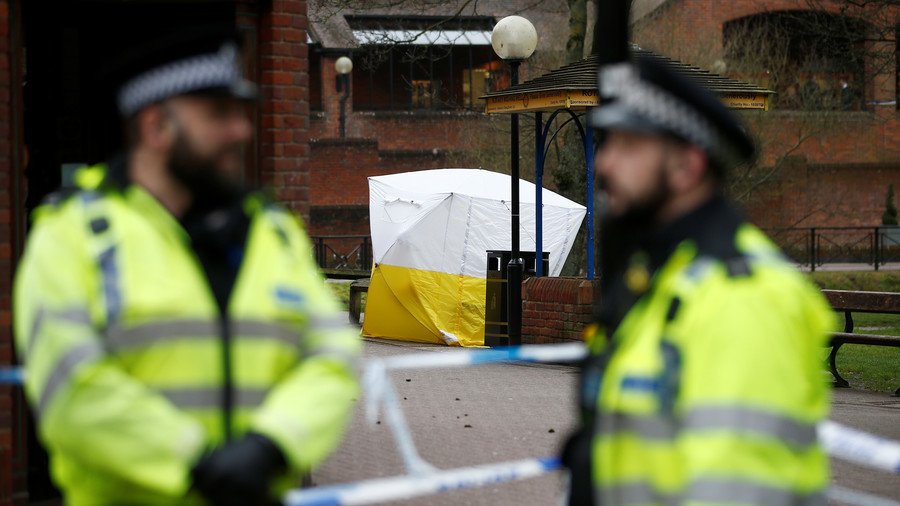 A document UK officials presented in a bid to persuade allies to expel Russian diplomats this week suggests London no longer questions whether Moscow poisoned Sergei Skripal, but offers no new specific evidence.
Titled 'Salisbury Incident,' the six slide PowerPoint document was sent out to 80 top level foreign embassy officials in Moscow, according to Kommersant business daily, the news agency to which the document was leaked. The diplomatic effort was a bid to sway opinion and prepare the ground for the expulsions of over 100 Russian diplomats by more than 20 countries, which have been announced over the past three days.
Previously, the UK publicly suggested that it was "highly likely" Moscow had a hand in the poisoning of double agent Skripal and his daughter, Yulia, on March 4 in Salisbury, however, the leaked document takes a harsher line.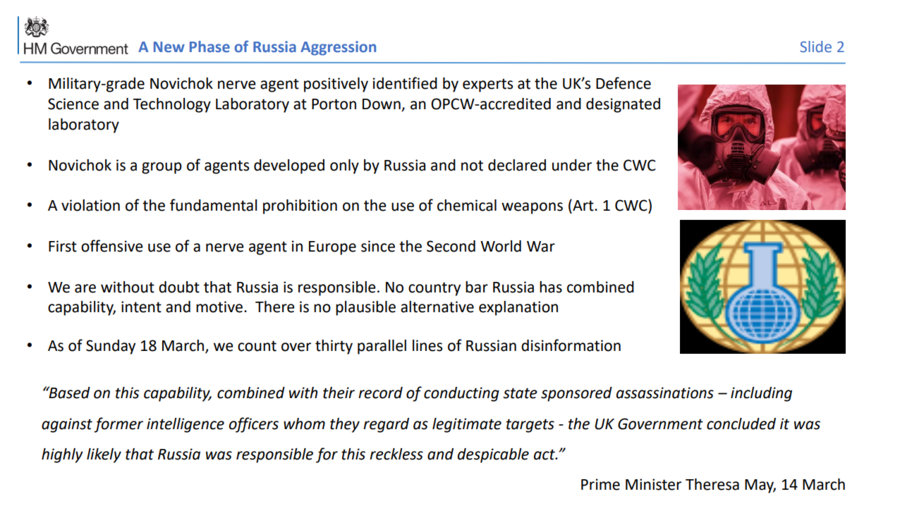 "We are without doubt that Russia is responsible. No country bar Russia has combined capability, intent and motive. There is no plausible alternative explanation," the text, which bears the official HM Government letterhead and is dated March 22, said.
More specifically, it says Moscow is pursuing "thirty parallel lines of disinformation" in relation to the case. It also accuses Moscow of a "long pattern of malign activity," from the death of Alexander Litvinenko in 2006 to purported interference in the US election and an alleged coup attempt in Montenegro, both in 2016.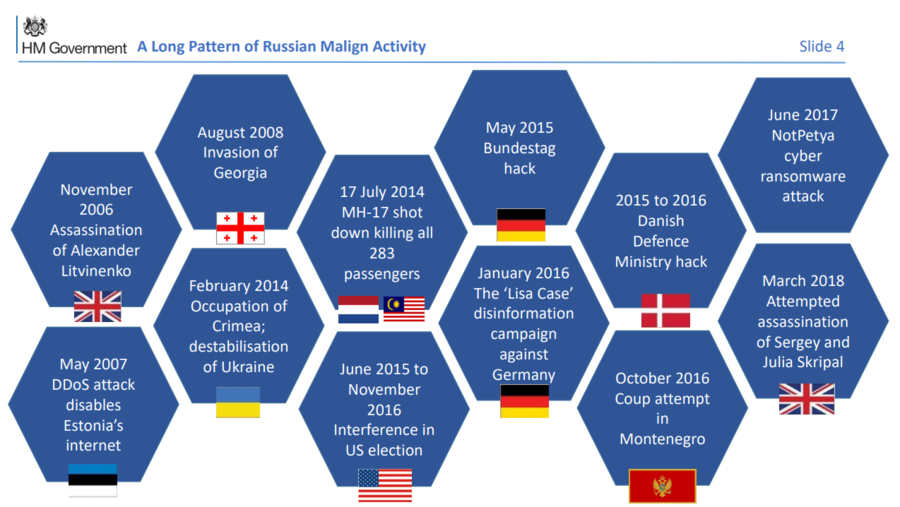 The proposed "measured and proportionate response" includes the "attribution to the Russian State" of the poisoning of Skripal, who remains in serious condition, and the "dismantling of the network of Russian intelligence operatives in the UK."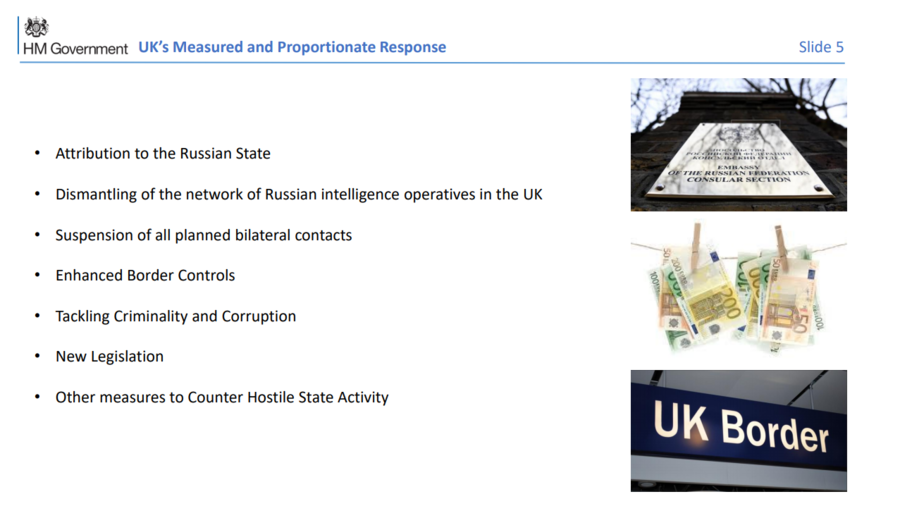 Among the countries that have been swayed by the UK's line of thinking are NATO stalwarts: the US, Canada, and over a dozen European states, predominantly from the EU.
Commenting on the presentation on her Facebook page, Russian Foreign Ministry spokesperson Maria Zakharova called its use "a large-scale attempt to manipulate global public opinion" and a "fiasco for Theresa May." "On the basis of these six pictures a decision has been made to assign a country responsibility for a chemical attack," Zakharova wrote.
You can share this story on social media: