'I want to see facts': Czech president urges UK to provide some evidence on Skripal case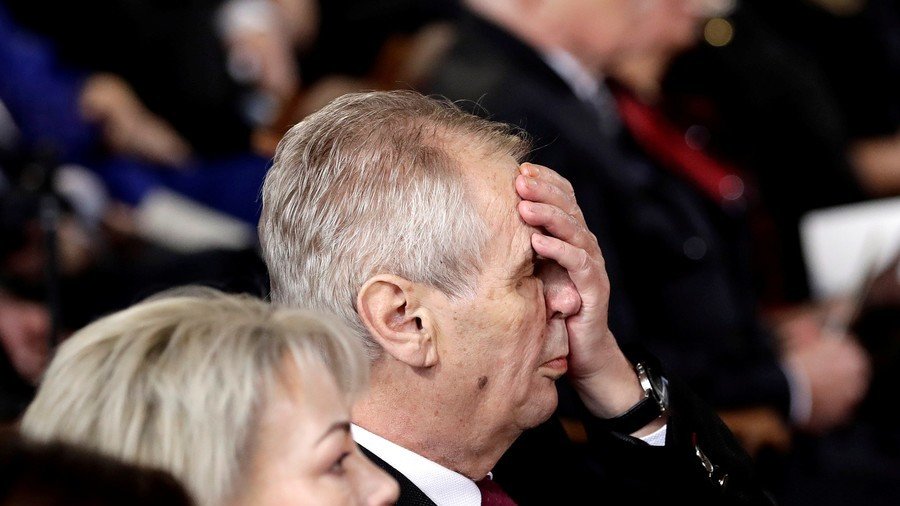 The UK must provide solid evidence of Russia's alleged involvement in the Skripal case, the Czech president has said. While he did not oppose the country's move to expel Russian diplomats, he believes it to be "a bit superfluous."
"I want to see the facts. I will certainly welcome if the United Kingdom presents some evidence that the Russians wanted to kill the double agent Skripal," Czech President Milos Zeman told the Blesk news outlet on Tuesday.
The Czech government has expelled three Russian diplomats, joining the UK, which made the move in order to "punish" Moscow over the Skripal case. The former double agent Sergei Skripal and his daughter, Yulia, were poisoned on March 4 in the British town of Salisbury. Without any evidence, top UK officials promptly pinned the blame on Moscow, claiming that a military-grade nerve agent of Russian origins was used in the attack.
While Zeman did not oppose the government's decision to expel Russian diplomats, he said it was "it's a bit superfluous."
"Let it happen. Given time, they will return," Zeman said.
Zeman, who has often been accused of being "pro-Russian," has also dismissed allegations that the Kremlin contacted him in an attempt to influence his stance over the Skripal case.
"No one from Moscow did not contact me and did not visit me," he said.
On Monday, President Zeman ordered the country's intelligence agencies to look into the allegations that the nerve agent that was allegedly used to poison Skripal might have originated from the Czech Republic.
"I do not believe this, but it is always better to have information from counterintelligence that these allegations are untrue, than to live in the belief that they might be true," the official said.
If you like this story, share it with a friend!
You can share this story on social media: