Jacob Rees-Mogg wants Moscow 'hit financially'… despite links to £100mn invested in Russia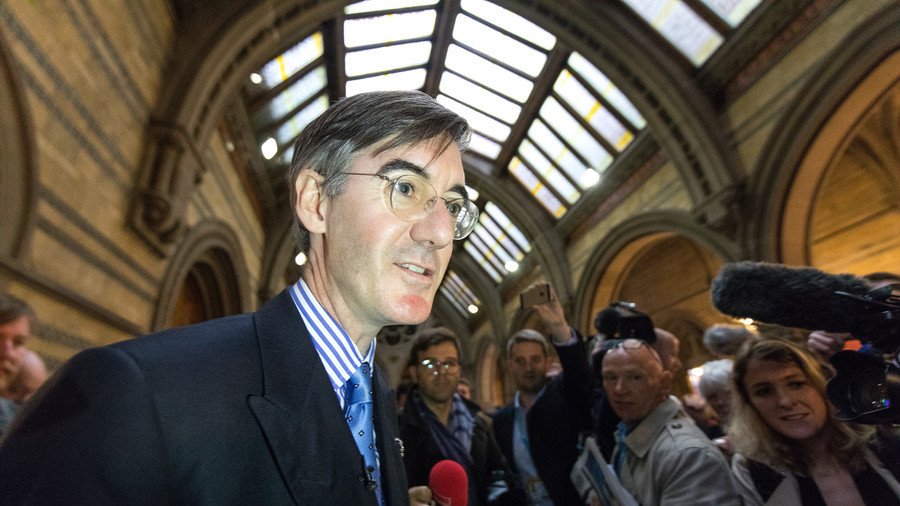 Jacob Rees-Mogg has called on Theresa May to "hit" Russia by freezing assets in the UK as part of the Skripal case. It's a brave call for a man who owns a significant part of a company which has £100 million invested in Russia.
The Tory MP, tipped by many as the next party leader, called for May to "hit Russia financially" – although first he might want to take out the almost £100 million (US$140 million) his company invested in the country.
The Tory backbencher wants the PM to toughen her stance on Russia in retaliation for its alleged "culpability" in the poisoning of Sergei Skripal and his daughter Yulia. Both were poisoned with an alleged military-grade nerve agent in Salisbury last week and remain in critical condition.
Rees-Mogg claimed expelling 23 Russian diplomats from Britain – one of the punishments imposed by the Conservative leader – is simply not enough. Britain should take it a step further in freezing the assets of Russians in the UK.
Saying "we must look at hitting Russia financially," the Old Etonian told Politics Home: "The Russians have a lot of assets in London and some of the Russians with assets are linked to Putin. If you can establish a trail and show it is his money then you should go after that and freeze their assets."
Political Scrapbook revealed on Thursday – the very same day the backbencher launched his tirade against Russia – that the Tory politician owns up to 15 percent of shares in a company that manages sizeable assets in Russian firms.
According to Hargreaves Lansdown, one of Somerset Capital Management's funds has over £90 million invested in Russian equities. The majority of that (£57 million) is invested in Sberbank, a Russian state-owned banking service.
The fund has performed incredibly well as its capital has grown by 45 percent in the past five years alone. Rees-Mogg, who is the founder, shareholder and director of SCM, could take a serious hit if sanctions were introduced.
Besides calling for Russian assets in the UK to be targeted, Rees-Mogg suggested Britain build a permanent base in the Baltics to counter Russian "bullying." British troops are currently deployed on a rotating basis, but the
Tory MP said a fixed military base is needed to "make clear" to Russia that NATO is "inviolable." There are currently 800 British troops in the Baltics.
If you like this story, share it with a friend!
You can share this story on social media: