Terrorism arrests hit record high but only a fraction lead to convictions, police reveal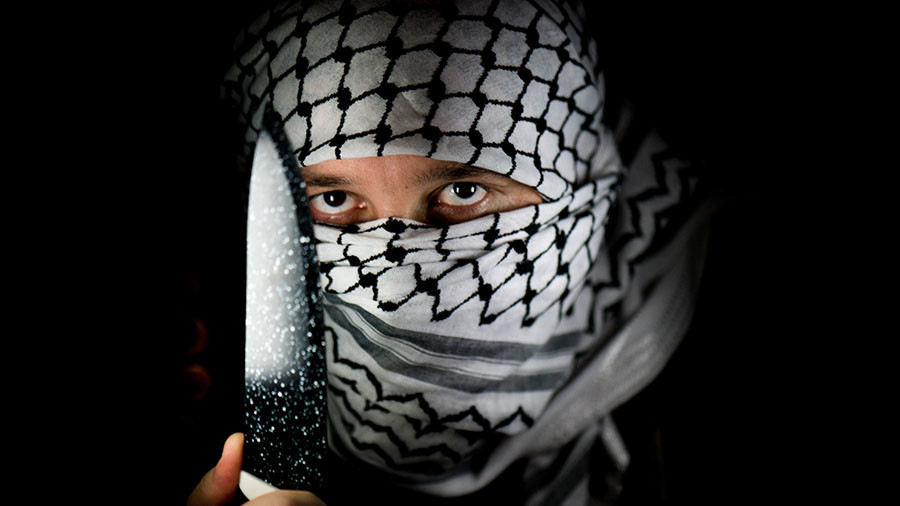 Terrorism arrests skyrocketed in 2017 but only a fraction lead to convictions, startling new data from the Home Office reveal. The stats show the police in a harsh light, and there are those asking whether enough is being done.
In 2017, 412 arrests were made in the UK, but a mere 110 of those led to actual terrorism charges. The shocking statistics come as Ahmed Hassan faces trial over September's Parsons Green attack. On Wednesday, prosecutors told the court said that Hassan had told Home Office officials, 20 months before the Parsons Green attack, that he had been "trained to kill."
The new data raises the question: are our anti-terrorism police as effective as they should be? An assessment made by David Anderson QC found that three of the six terrorists involved in the Manchester Arena attacks were on already the security services' radar. Manchester suicide bomber Salman Abedi had twice been a "subject of interest" in MI5 investigations in the years before the May 2017 attack. Those investigations were later closed, and interest in Abedi downgraded.
In a statement released to the media, the Metropolitan Police detailed why there has been a spike in terrorism arrests. "There has been a 58 percent increase in the number of arrests for terrorism-related offences in the year ending December 2017 compared with the previous year (from 261 to 412 arrests)," the statement reads.
"In the year to December 2017, 12 arrests were made in connection with the terrorist attack on Westminster Bridge and Westminster Palace (22 March), 23 arrests were made in connection with the terrorist attack in Manchester (22 May 2017), 21 arrests in connection with the London Bridge attack (3 June 2017), 1 arrest in connection with the Finsbury Park Mosque attack (19 June 2017) and 7 arrests in connection with the Parsons Green attack (15 September 2017)."
Police said 2017 saw the highest number of arrests in a single year since data collection began in 2001. The numbers also include a record 61 women, who make up 15 percent of total arrests. There was also a record number of people of white ethnic appearance, and 66 percent who considered themselves to be British or dual citizens.
Security Minister Ben Wallace said the figures, released Thursday, were "testament to the breadth of work undertaken by the police, Security Service and wider judicial system in identifying and stopping terrorism in our communities and bringing those responsible to justice."
"The police and Security Service have been clear about the scale of the threat we face," he added. "We will continue to work with them and other agencies to ensure we have a broad response to all forms of terrorism both now and in the future."
Labour's Shadow Home Secretary Diane Abbott says the increase in arrests reflects the rise in terrorist incidents that took place last year.
"But the threat has not gone away and the Tories' cuts to police numbers undermine police forces' ability to respond. Both the security services and counter-terrorism police are clear that community policing is in the frontline in the fight against terrorism, yet community policing has borne the brunt of Government police cuts."
Criminal defense lawyer Tasnime Akunjee said that "it is expected that the arrest rate will go up given the response to attacks in Manchester and London." She also suggested that the police need to rethink their strategy when tackling suspected terrorists.
"[T]he arrest rate rising and charge falling suggests the level of competence displayed by counter-terrorism authorities has gone down proportionately," she told the Middle Eastern Eye. "It's disappointing that government agencies that are concerned with security focus on the arrest rate going up when a large number of those people are entirely innocent."
While the vast majority of those in custody for terror offences held Islamist extremist views – 86 percent of them – a further 9 percent held extreme right-wing beliefs. Another 5 percent held beliefs relating to other ideologies.
According the Home Office report "the proportion of prisoners holding far-right ideologies has increased steadily over the past three years." This statistic is unsurprising – far-right groups such as Britain First, designed to combat 'foreigners and terrorists' have been prevalent in the media in the last few years. Britain First have even made headlines as recently as this week, with party leaders Paul Golding and Jayda Fransen sentenced to jail for hate and racial abuse crimes.
Last month Britain's most senior counter-terror police officer, Mark Rowley, revealed attack plots by four extreme right-wing groups were foiled in 2017. Ten Islamist-linked plots have also been stopped since the Westminster attack in March 2017.
Think your friends would be interested? Share this story!
You can share this story on social media: