4 far-right attack plots thwarted, UK's top counterterrorism cop warns of growing threat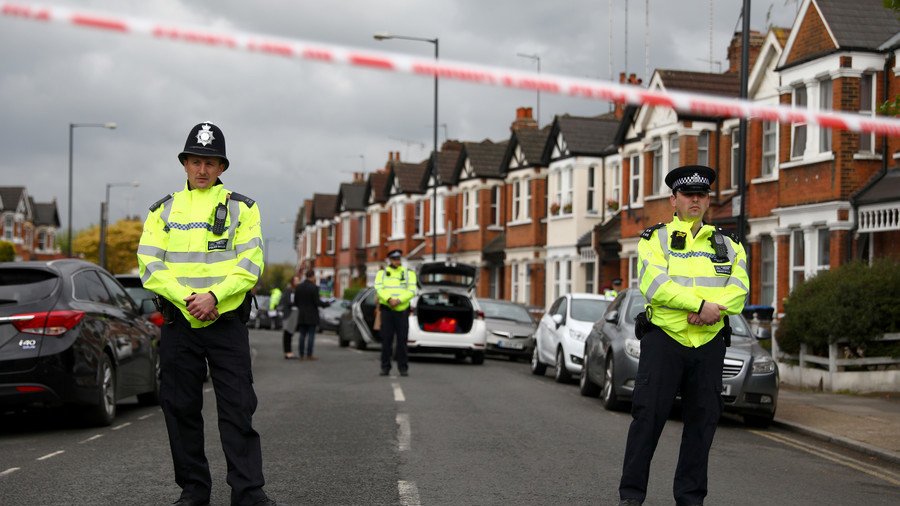 Four extremist plots by right-wing groups in the UK were foiled by counterterrorism cops last year, the outgoing head of the unit revealed. He was speaking at the in the Colin Cramphorn Memorial Lecture in London.
Metropolitan Police Assistant Commissioner Mark Rowley revealed there are major concerns over potential attacks by anti-Islamic groups in Britain. The UK's top cop in counterterrorism compared the threat from Islamist extremists to far right fanatics, claiming although the far-right proclaims to hate jihadists, it can be just as dangerous.
Talking to journalists before the speech, Rowley singled out the now-banned group National Action, warning that the public should be "gravely concerned" by its existence. The white supremacist, neo-Nazi group was the first of its kind to be banned under anti-terrorism legislation.
"The right-wing threat was not previously organized. Every now and then there's been an individual motivated by that rhetoric who has committed a terrorist act, but we've not had an organized right-wing threat like we do now," he said.
Rowley cited the power of individuals to drive recruitment to extremist organizations, citing convicted activist Anjem Choudary and Islamic State (IS, formerly ISIS) on one hand, and groups such as National Action and former EDL leader Tommy Robinson on the other. Islamic terrorists and the far right are both trying to "increase tensions and divisions in communities," Rowley added.
Earlier this month, Finsbury Park mosque attacker Darren Osborne was jailed for life. Osborne drove a van into a crowd outside the London mosque, killing one person. Rowley said Osborne grew to hate Muslims through "large amounts of online far-right material, including statements from former EDL leader Tommy Robinson, Britain First and others."
In a frightening revelation, Rowley said there were currently more than 600 ongoing investigations looking at Islamist organizations, extreme right-wing groups and others. Around 3,000 subjects of interest are being investigated and 20,000 individuals are marked as having featured in past terrorism investigations.
Rowley has overseen the response to five terrorist attacks in the UK, including the atrocities on Westminster Bridge, London Bridge, Borough Market, Finsbury Park mosque and Parsons Green tube station, as well as in the Manchester arena. He will retire after a 31-year career in which he became the head of anti-terrorist activities in the UK in 2014.
Like this story? Share it with a friend!
You can share this story on social media: