Nigel Farage slams Jeremy Corbyn over 'sell-out' Brexit speech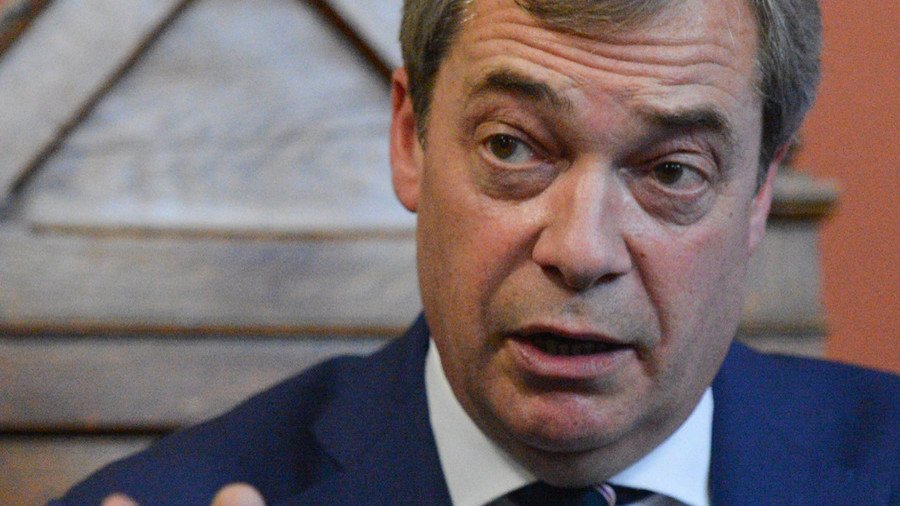 Brexiteer Nigel Farage has branded Jeremy Corbyn's key Brexit speech a "sell-out" as the Labour leader threw his support behind a continued customs union with the EU. The ex-UKIP leader suggested Corbyn is betraying voters.
Speaking on the BBC's Daily Politics program, Farage suggested Corbyn had turned his back on Labour voters who want to see Britain leave the EU. "The public believed that actually the Brexit they voted for was going to happen and now, a few months down the road we're seeing a very different picture," Farage said.
"There are 4 million Labour voters, who voted for Corbyn, who genuinely want immigration reduced significantly and want us to leave the single market, the customs union, and be an independent country. So this is a sell-out, by any measure," Farage said. He made the comments shortly after Corbyn called on Tory rebels to defy Prime Minister Theresa May in a parliamentary vote to stay in the EU customs union.
As part of a customs union, a government only has the right to be heard, but not to veto any trade deal. In his keynote speech in Coventry on Monday, Corbyn nonetheless claimed he could hammer out an agreement which would allow for the UK to stay within the customs union while also having a say on any future trade deal.
But Farage dismissed the claim and said: "Governments don't negotiate trade deals, the EU commission negotiates trade deals. If you're part of the customs union you will not be involved in that."
He said it will lead to Labour announcing in its next big Brexit speech that the UK will be "inextricably linked to a single market but no the single market."
Farage then hit out at shadow Brexit secretary Keir Starmer's suggestion on the BBC on Sunday that a new treaty would have to be drafted in order for the UK to stay in the EU. The ex-UKIP leader said: "Labour voters are going to start to ask 'are we really leaving?'"
Corbyn was largely defended on Twitter.
As expected, Britain's largest trade unions and industry body the CBI backed his announcement. It said staying in the customs union would "grow trade without accepting freedom of movement or payments to the EU."
Some pro-Remain Labour MPs, however, criticized Corbyn for falling short of committing to the single market too. Backbencher Chris Leslie said "the only sure and certain way to get the benefits of single market membership is to be a member of the single market and we should not pretend otherwise," the BBC reports.
While Liberal Democrat leader Sir Vince Cable tweeted the Labour leader's renewed approach to Brexit is a "small step to sanity," but added: "In #SingleMarket he is still following @theresa-may cake and eat it policy. Just wants red cherries rather than blue raisins."
This was echoed by Scottish National Party (SNP) leader Nicola Sturgeon, who tweeted:


If you like this story, share it with a friend!
You can share this story on social media: