Right gesture, wrong place: Hotel slammed for turning away homeless during storm is vindicated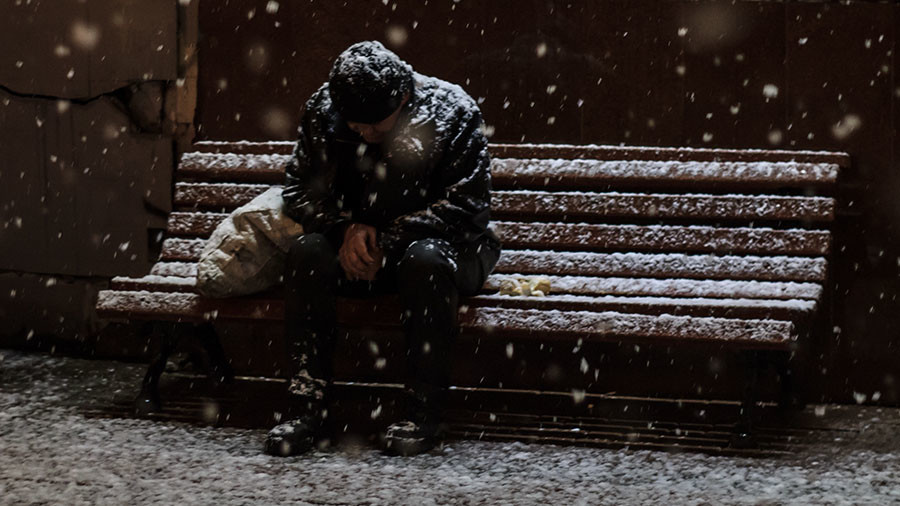 A hotel accused of callously turning away homeless people who had been 'donated' rooms during last week's storm, has been vindicated. It has now been revealed that the rough sleepers were sent to the wrong hotel.
Devon resident Sarah Parker-Kahn, 38, offered up 19 rooms to local homeless charities in Weston-super-Mare after her party could not attend the southwest Young Farmers' Gathering due to the inclement weather.
The rooms booked by Parker-Kahn were for the Premier Inn Weston-super-Mare East on Hutton Moor Road. Homeless group Comfort and Warmth contacted Parker-Kahn and expressed interest in the free rooms, then sent rough sleepers to the hotel only for them to be (allegedly) turned away by staff.
The chairman of the homeless group, Jon Codd, has now told local paper Somerset Live that two homeless people that were sent to occupy the rooms went to the wrong Premier Inn. The two people went to Weston-super-Mare Seafront on Beach Road… not the hotel on Hutton Moor Road, where the donated rooms had been booked.
Premier Inn has said it was not provided with the names of people that Parker-Kahn wanted to stay in the rooms. A spokeswoman for Premier Inn said: "as a business which works extensively with all disadvantaged groups through our WISE (Whitbread Investing In Skills and Employment) programme, we fully understand the good intent behind this gesture, however for legal, as well as obvious guest safety and security reasons, we need the names of everybody staying in our hotels and the lead booker must be accountable for all guests.
"We spoke to the guest involved and informed her of this both on Friday morning, and again in the evening but unfortunately no names were supplied. Extensive checks of our CCTV footage does not appear to support anyone being turned away from our Hutton Moor hotel on Friday evening but we are clearly disappointed vulnerable people feel let down through absolutely no fault of their own and will be reaching out to the two local homeless local organisations involved."
While Premier Inn may have been innocent, a hotel in York refused to negotiate with Hartlepool Marina woman Lucy Patterson in the same situation. Patterson had planned to visit York but was kept at bay by the weather.
She tweeted Travelodge to request the booking be given to a charity to get someone off the streets in the freezing temperatures, but they declined. Patterson said she was "saddened by their response."
Think your friends would be interested? Share this story!
You can share this story on social media: