Secretive UK army base analyzing nerve agent used on ex-Russian spy mired in controversy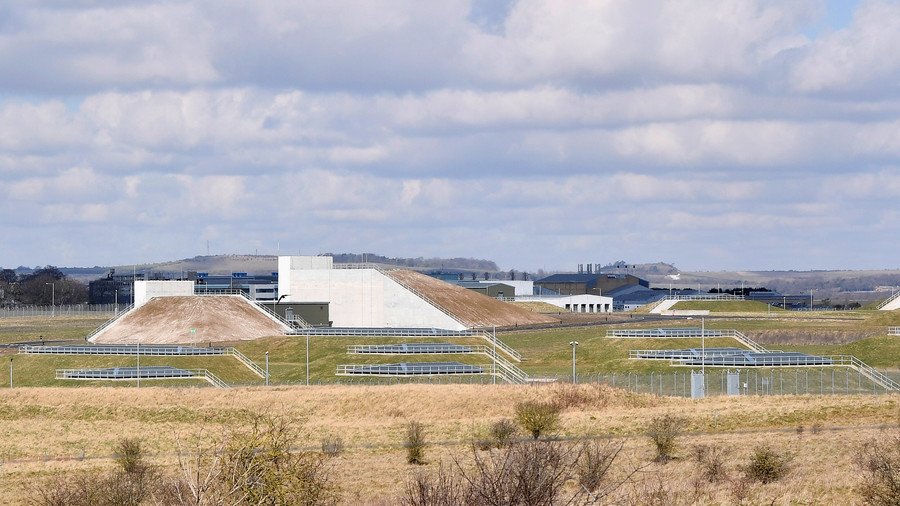 A secretive UK army base analyzing the nerve agent thought to be used on ex-Russian double agent Sergei Skripal has long been at the center of controversy. It has even been accused of testing chemicals on humans.
Britain is bracing for answers over the conspicuous poisoning of Skripal and his daughter Yulia, 33, in Wiltshire over the weekend. Many have been quick to pin the blame on Russia, while the nation's home secretary has called for the investigation to rely on facts – not rumors.
The center hoping to gather those facts has itself been shrouded in mystery for decades. Porton Down, officially named the Defence Science and Technology Laboratory, is one of Britain's most controversial military facility. The army center for research into chemical and biological weapons, located near Salisbury, was founded in 1916 to counter German gas attacks in World War I. In the 1950s, scientists there developed non-lethal CS gas, better known as tear gas, as well as the deadly nerve agent VX.
READ MORE: Ex-Russian double agent Skripal & daughter were exposed to nerve agent, police confirm
The center tells the outside world its focus is to improve defense, aiming to improve equipment and tests in order to protect troops and the population. But the secretive state facility has been at the center of accusations of experiments on animals and humans.
In 1999, police probed allegations of testing that may have endangered the lives of soldiers without their knowledge, according to AFP. The people in the case claimed to have been forced into Cold War-era chemical testing.
Nine years later, the Ministry of Defence (MoD) awarded 360 former members of the armed forces compensation of £3 million ($4.2 million). However, no criminal prosecutions were brought.
Other claims include cannabis had been grown on the site, and that aliens had been taken there. In recent years, the laboratory has participated in Ebola research in the fight against the epidemic in Sierra Leone since 2013, the use of chemical weapons in Syria.
In a June 2016 press release titled 'The truth about Porton Down' the MoD admitted successful testing "could not, currently, be achieved without the use of animals." It added it is "committed to reducing the number of animal experiments."
READ MORE: UK investigation into Russian ex-spy Skripal illness must respond to evidence not rumor – home sec.
Porton Down employs 3,000 scientists and has an annual budget of £500 million ($695 million). Around 20,000 people have taken part in studies over the decades. It says without human volunteers' involvement "we could not have developed the highly effective clothing and medical countermeasures that our armed forces rely on."
"[Porton Down] has always been operated to the highest ethical standards of the day," the MoD added.
Like this story? Share it with a friend!
You can share this story on social media: