'Brexit betrayal': Leavers accuse chancellor of treachery over UK fishing waters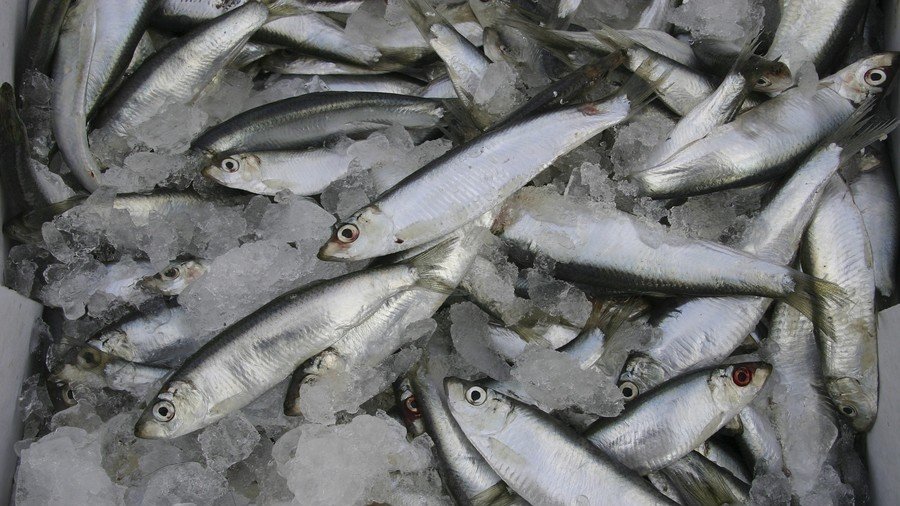 Chancellor Philip Hammond is suggesting he could allow the EU access to the UK's fishing waters as a bargaining chip to ensure a good deal for the city of London post-Brexit, according to reports.
Environment Secretary Michael Gove and Hammond are in disagreement over putting fishing waters on the negotiating table, according to the Express. Hammond reportedly said he is "open" to allowing EU trawlers into UK waters. A source close to Gove told the newspaper giving EU member states access to British waters would betray the result of the referendum.
"Michael has been clear that we need to take back control of our waters. The suggestion of the same access in future is totally unacceptable and goes against the result of the referendum," the source said.
"The government has consistently said fishing rights and the trade deal would not be linked, and it now seems they are trying to soften us up for a big disappointment. They are all testing the water to see how much they can get away with," Fishing for Leave's Alan Hastings said, according to the Telegraph.
Meanwhile, former UKIP leader Nigel Farage has lashed out at the EU after its insistence the bloc would maintain access to the UK's fishing waters post-Brexit.
Gaining back control of UK waters was one of the main Leave pledges during the EU referendum campaign. But EU chief Donald Tusk dismissed the idea, as he said any future trade relations between the UK and EU should mirror free trade agreements with other countries, such as Canada. These include continued and reciprocal access to fisheries.
Farage retorted by saying failure to regain control of UK fisheries would spell a betrayal of Brexit. As part of its post-Brexit plans, the UK is seeking to revoke the Commons Fisheries Act, which gives EU trawlers indiscriminate access to British fish stocks.
"Unless we take back full ownership and control of our waters, Brexit will have been betrayed. Our coastal fishing communities have this one last chance," the Brexiteer tweeted.
Tusk was setting out draft guidelines for the negotiations, due to be adopted at a summit later this month by the 27 EU member states. The blueprint said Brussels wants "as close as possible a partnership" with the UK after Brexit, but still foresees "negative economic consequences." Tusk said the plans would not make trade "more complicated and costly," but that they are necessary due to Prime Minister Theresa May's resolve to exit the single market and customs union.
Speaking at a press conference in Luxembourg just hours after sending the guidelines to the member states, Tusk said Brussels hoped for an "ambitious and advanced" free trade agreement (FTA) with zero tariffs on goods but limited access for services.
"I hope that it will be ambitious and advanced and that we will do our best, as we did with other partners such as Canada. I propose we aim for a trade agreement covering all sectors and with zero tariffs on goods.
"Like other FTAs, it should address services and on fisheries reciprocal access to fishing waters and resources should be maintained," Tusk said, the Express reports. "This positive approach doesn't change the simple fact that because of Brexit we will be drifting apart."
Like this story? Share it with a friend!
You can share this story on social media: