EU 'sticking two fingers up at UK' as it plans to steal fish before they reach British waters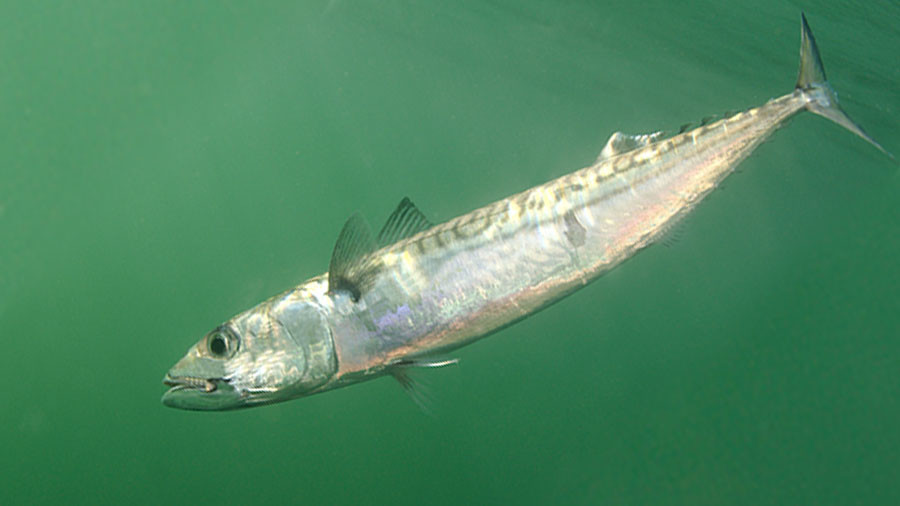 The EU has been accused of "sticking two fingers up at the UK" amid plans to snatch up fish before they reach British waters. It comes as Britain intends to regain control of its waters post-Brexit.
The UK is seeking to revoke the Commons Fisheries Act, which gives EU trawlers indiscriminate access to British fish stock. However, an EU official told the Sun on Tuesday that the bloc was hatching plans to dodge the new restrictions by catching fish before they reach UK waters.
Popular fish, including mackerel and herring, breed and swim in-between the European mainland and the British Isles through the North Sea. EU sources claim the bloc could respond to the UK's proposed regulations by netting younger species before they migrate to British waters.
Alan Hastings, from the campaign group Fishing for Leave, slammed the EU's plans as "childish", saying the bloc "has spent years lecturing everyone on environmental sustainability and now they're advocating unsustainable fishing."
"Now they're proposing this just to stick two fingers up at the British. It's really coming down to the EU looking childish here," Hastings added, according to the Express: "We lost our resources and 60 percent of the British fleet got the chop to make room for them. Now the EU is going to have to cut its cloth."
But an anonymous EU diplomat, also talking to the Sun, defended the policy, saying "fish don't have passports."
"Those who have said they want to take back control of British waters forget that you can have the water, but we're not talking about water we're talking about fish. The fish don't have passports.
Some of these fish could be fished earlier when they're smaller, so they won't ever get to British waters. That might not be good for everyone," the Express reports the official as saying.
We're not blind to the fact that what we say may not square with the expectations for what the UK government can negotiate. But this is a common challenge. There's a reason why we manage our stocks together."
Gaining back control of UK waters was one of the main Leave pledges during the EU referendum campaign in June 2016.
The news comes as fishermen call on the government to take back control of British waters immediately after Brexit, rather than keeping the act in place for the duration of the two-year transition period.
"We want to leave straight away, absolutely. It's a resource we should be utilizing as an island nation but the amount of fish we're allowed to have to from our waters is miniscule," Paul Joy, a fisherman based in Hastings, told the I news outlet.
You can share this story on social media: