Sex scandal in Scottish parliament, 200 allegations revealed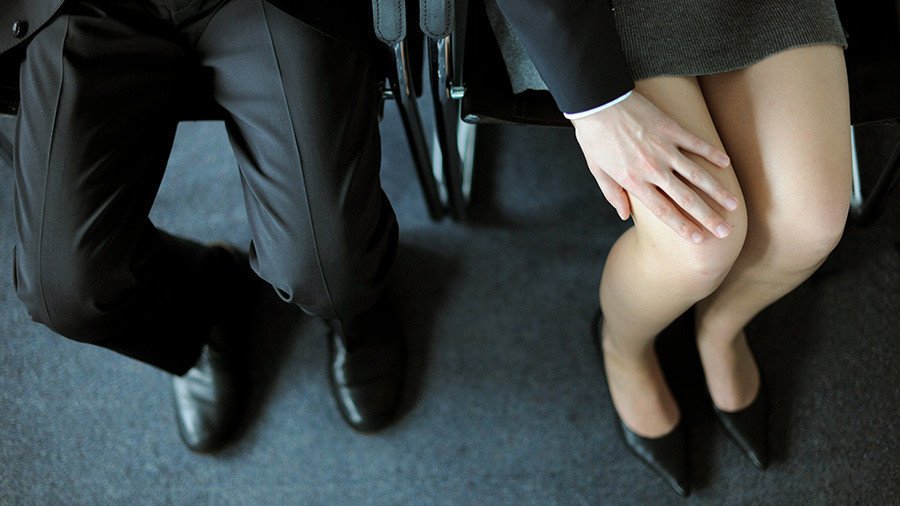 A shocking report has revealed more than 200 cases of sexual harassment in the Scottish parliament. Members of parliament are listed among the accused.
In the wake of the Westminster sex scandal, a confidential survey was sent to the entire office in Holyrood. The survey came back with shocking results: 30 percent of women had experienced sexual harassment while working at the parliament.
Of the 137 people who said they had been sexually harassed, 45 percent reported that the perpetrator was a Member of Scottish Parliament (MSP). The majority of incidents happened since the 2016 election.
The findings come only months after MSP Mark McDonald was expelled from the Scottish National Party in November. McDonald resigned as children's minister last November following a series of sexual harassment allegations.
Cases reported included five instances where the perpetrator had attempted to pinch or grope the victim's bottom, and 10 where they had tried to kiss their victim. There was even one attempt to grope the breast of a woman, and another attempt to grab at a victim's crotch.
The findings showed that Holyrood perpetrators were nearly always male, regardless of the gender of the victim. In the majority of cases, the alleged perpetrator was in a position of authority.
The report also indicated that victims and their perpetrators were "most likely" to come from the same group of people. Nine of the 13 MSPs who had reported sexual harassment said their abuser had been another MSP. Some 40 percent of respondents said they had been targeted by a parliamentary worker, and a further 20 percent by a member of MSPs' staff. The total percentage exceeds 100 percent, as some respondents reported more than one case of harassment.
A total of 29 percent of respondents – which is approximately 300 people – said they had witnessed sexual harassment. One-in-five women said they had received sexist comments, 16 percent reported unwanted looks or leers, and another nine percent reported unwanted physical contact.
Some 11 people who had taken action said their cases were not taken seriously or acted on by their managers, while four said their complaints had caused problems for them at work. Most had taken no action at all, and a quarter of respondents said they didn't feel confident that they knew how to report such incidents.
Unveiling the findings, Holyrood's presiding officer Ken Macintosh said the numbers "make for difficult reading." "For an institution which prides itself on openness, inclusivity and on having progressive working practices, a number of the findings make for difficult reading," he said. "I am sorry that people have experienced this type of behaviour while working here. I am determined to address this."
Party leaders have vowed to take a "zero-tolerance" approach to sexual harassment. A working group has now started work on how to eradicate sexual harassment from the Scottish parliament.
First Minister Nicola Sturgeon said everyone working at Holyrood must consider "how they use the power they hold and whether their behaviour lives up to the high standards that we should all expect." Scottish Tory leader Ruth Davidson said: "In response, the Scottish Conservatives intend to put in place new measures to make clear the standards we expect from elected and non-elected members."
More than 1,000 people who work at Holyrood responded to the survey. This included MSPs, their staff, parliamentary workers, and news reporters.
Think your friends would be interested? Share this story!
You can share this story on social media: