'I was raped at conference' – Labour rocked by sexual abuse report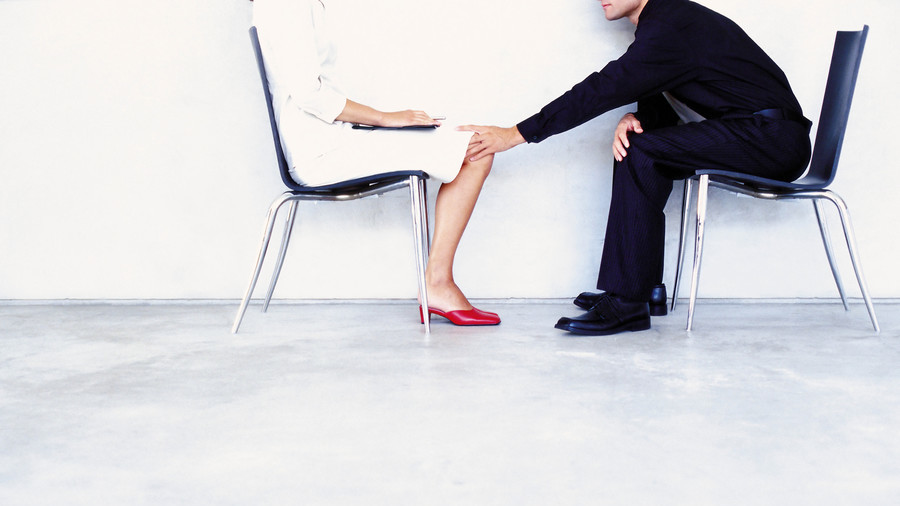 A damning report detailing alleged cases of rape and sexual abuse inside the Labour Party has been delivered to Jeremy Corbyn. The dossier contained details of 43 victims whose abuse happened "at all levels" of the organization.
Those who made the claims alleged they had been raped or seriously groped, faced with inappropriate sexual comments, and persuaded not to report the misconduct. A dossier of 43 sexual-abuse allegations was compiled over a period of two months as victims anonymously posted details of their ordeals on the LabourToo site.
"These stories do not come from one part of the Labour Party, nor from one region of the country," the report says. "Sexual harassment, abuse and discrimination is not restricted to the corridors of Westminster, but is taking place at all levels within the Labour Party, and throughout the country."
In one shocking revelation, a former Labour Party member claimed she was raped. She reported the abuse but accused Labour of brushing the claims under the carpet. "I was raped at [a party conference], a man was harassing me and wouldn't leave me alone… I am no longer a member of the party and this at least in part played a role. I told my region and an MP I trusted. No one cared."
Recollecting her experience, another woman said: "As an intern, I was sexually harassed by a married male MP at a Labour Christmas party. He got drunk and I remember he was very red in the face and started coming up behind me and stroking my arm. I felt really uncomfortable and not able to report it to the Labour Party because the people I had to tell would have known him and wanted to protect him."
Another told the survey: "There was a councillor who was very well-known to senior figures in the local Labour Party for being a serial groper of women… if I was running the board at a canvassing session he would come up behind me and put a hand on my hips or round my waist when feeding back the data, and would always want to put 'vote Labour' stickers on women in a way that meant he could touch their breasts."
LabourToo called on the party to establish an independent complaints process and introduce compulsory training for all party staff and representatives. In a statement, LabourToo said: "Despite being prepared for it, we have found it genuinely distressing to read about this level of inexcusable behavior taking place within the Labour Party. Sexual harassment, abuse and discrimination is not restricted to the corridors of Westminster, but is taking place at all levels within the Labour Party.
"We want to ensure that women who have been victims of sexual harassment, abuse, assault and discrimination have confidence in reporting their experiences and can do so in the knowledge that everything will be done to ensure perpetrators are held to account.
"We need a system that is not open to political bias or interference from the friends and allies of the usually more powerful men whose behavior causes the problem in the first place."
A Labour Party spokesperson said: "Labour is committed to continually improving our procedures, which is why Karon Monaghan QC has been appointed to make an independent assessment of the party's current procedures for dealing with sexual harassment and an independent specialist organization is conducting an audit into the procedures from the perspective of those who have experienced sexual harassment. LabourToo's report will feed into these ongoing reviews, which aim to ensure our procedures are as robust as possible."
The revelations come after Westminster was rocked by sexual-abuse allegations involving MPs. Some senior politicians were forced to resign over the claims. Commons Speaker Andrea Leadsom has now called for the implementation of an independent grievance procedure as well as a new HR system for MPs' staff, and tougher sanctions for alleged perpetrators of sexual misconduct.
If you like this story, share it with a friend!