Fake news or not? Arron Banks labels Cambridge Analytica "liars" following parliamentary committee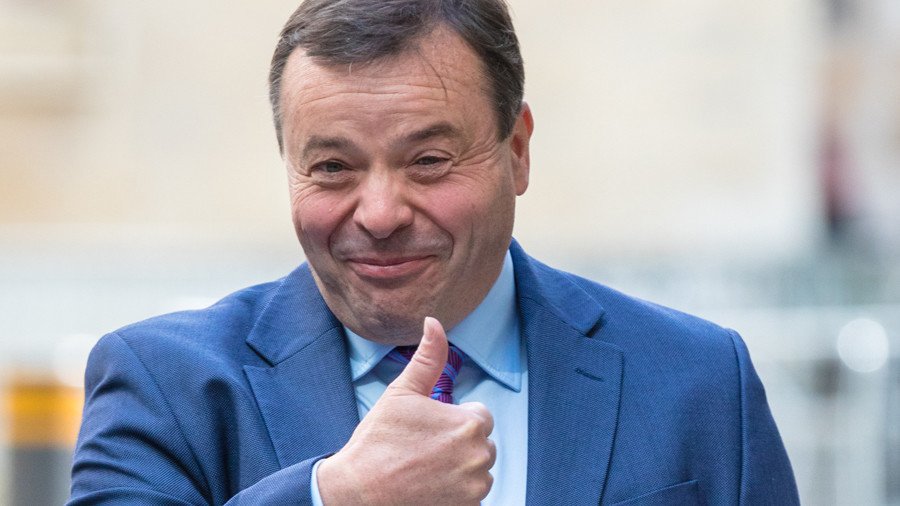 Arron Banks has lashed out at data firm Cambridge Analytica, calling them "compulsive liars". The company's chief executive Alexander Nix, addressing a parliamentary committee, denied Claims made in Banks' book on Brexit.
In an inquiry into fake news by the Digital, Culture, Media and Sport Committee, Nix repeatedly denied claims that the big data firm worked on the EU referendum with the Leave campaign. During the hearing Banks' book "Bad Boys of Brexit," in which he makes claims over the link, was brought up. Nix claimed he hadn't read the whole book but had seen the "relevant pages."
As Nix was grilled by the cross-party committee, Banks took to Twitter to share his version of events and to defend his book, which – in his own words – tells "tales of mischief, mayhem and guerrilla warfare in the EU referendum campaign".
Banks, who says he is currently enjoying the Bermudian sunshine, posted a string of tweets sticking up for his work. He hit back at Guardian Media Editor Jim Waterson, who had added his voice to the choir.
He then continued to insist that Cambridge Analytica and Leave.EU had worked together. In a string of tweets, Banks told the Twitterverse that "Cambridge Analytica were part of the submission to the UK electoral commission", and also labelled the big data firm and Nix "compulsive liars". He also expressed surprise in not being invited to speak at the DCMS inquiry into fake news.
Nix told the committee that press announcements stating that his company was working with the Leave.EU campaign were simply made by an "overzealous PR consultant" and "it was fake news that… spun out virally."
Finishing up, the company boss also told the inquiry that he was happy to provide bank statements to show that no transactions were made between Leave.EU and Cambridge Analytica.
Think your friends would be interested? Share this story!
You can share this story on social media: