'No UK Prime Minister could ever agree to it' – May dismisses EU's N. Ireland plan (VIDEO)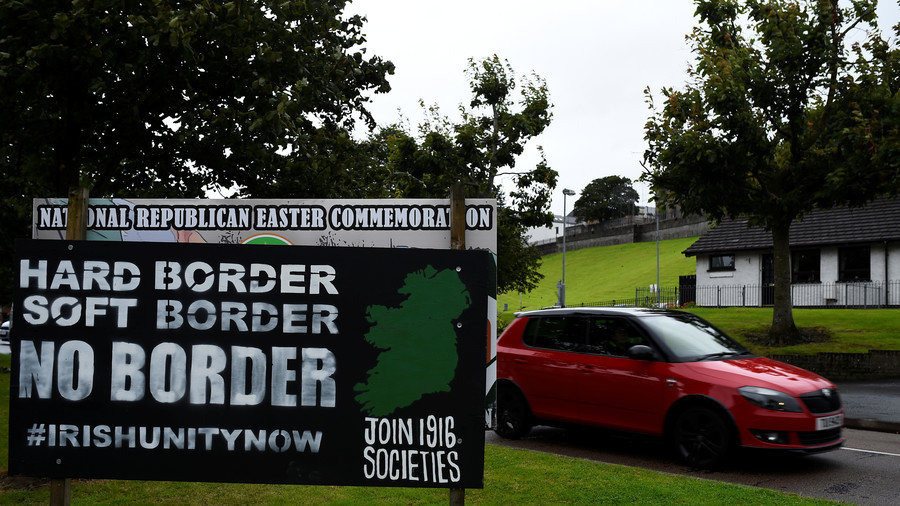 Theresa May has rejected the EU's plan to include Northern Ireland in a future customs union. "No UK Prime Minister could ever agree to it," she told Parliament, as it would jeopardize "the constitutional integrity of the UK."
The European Commission's plan contravenes the Prime Minister's stance on Northern Ireland. In essence, May's position is that Northern Ireland will be under the same regulations as the rest of the UK post-Brexit, and will consequently have to leave the EU customs union.
In a private letter, Foreign Secretary Boris Johnson urged the PM not to pursue a "no border" policy for Ireland post-Brexit. Rather the government should "stop this border becoming significantly harder," according to the letter, which leaked to Sky News.
Following the leak Johnson sought to defend himself, telling reporters: "What the letter says is that actually there are very good solutions that you could put in place that would obviate – prevent – any type of hard border, but would allow goods, people to move freely without let or hindrance." He went on to say this would still allow "the UK to come out of the customs union, take back control of our tariff schedules, take back control of commercial policy, and take back control of our regulations," adding "It's a very positive letter."
President of the European Council Donald Tusk will meet with May ahead of the PM's major Brexit speech on Friday. Tusk will ask May for "a better idea that would be as effective in preventing a hard border" on the island of Ireland.
Think your friends would be interested? Share this story!
You can share this story on social media: