Hard, soft or wet? Boris does a runner in face of questions about Irish border post-Brexit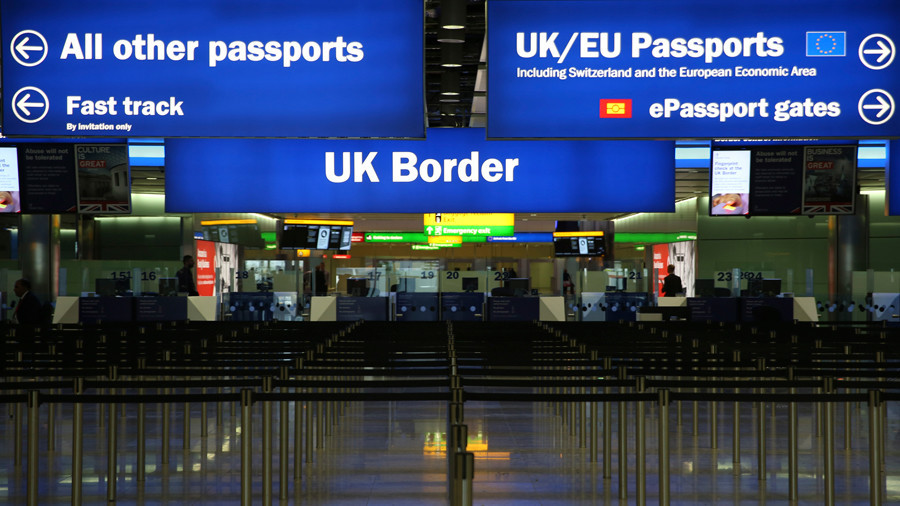 Foreign Secretary Boris Johnson's mission to prove how clueless he is about the post-Brexit Irish border has reached new heights. On Wednesday he did a runner from Parliament rather than face questions on the issue.
Labour's Emily Thornberry made no attempt to hide her rage after she found herself having to grill David Lidington MP instead of the man in charge. Thornberry called it a "discourtesy and a disgrace."
The deadlock over the Irish border post-Brexit (are you still awake?) sums up the whole problem with Britain's self-annexation from the EU. No one knows what the hell is going on, and are now so bored they can't be bothered to find out either. Johnson is Britain's top diplomat, and he seems to have less of a clue than most.
This week he suggested that the frontier between Northern Ireland and the Republic of Ireland could operate like the traffic congestion charge in London. The Foreign Secretary clearly doesn't understand what 'foreign' means, so I hope he's doing better on the secretary front with some decent typing and shorthand.
Smugglers from around the world will be over the moon at Johnson's idea, which will let them freely speed their wares across a future EU-UK border, after they've paid the road toll via the credit card hotline of course.
We can only hope that one day Boris has to face Homeland Security in a US airport like the rest of us. He'll soon realize the difference between swanning around London boroughs and trying to move between one sovereign nation and another.
So what exactly are the options for this Irish border malarkey, then? Here's what we don't know.
Hard border
This is the option which means introducing border checks for everyone passing the frontier, which is going to be pretty annoying for industry, holidaymakers and families with big back gardens. It would also prove to be a bit of a downer for the Good Friday Agreement which has kept Northern Ireland peaceful over the last decade.
In 2016, Johnson channeled Dorothy from 'The Wizard of Oz' by saying "There can be no return to a hard border. There can be no hard border."
5% hard
In a newly-leaked memo to Prime Minister Theresa May, Johnson suggested "Even if a hard border is reintroduced, we would expect to see 95% + of goods pass the border [without] checks." Sounds like a bit of a lottery.
In the words of Emily Thornberry in Parliament: "You can't just be a little bit pregnant. Either there is a border, or there isn't."
Soft border
This is the option where everyone can pass freely between Ireland and Northern Ireland – and by definition Britain and the EU – in the post-Brexit utopia. A soft border is also known as the "current situation which works really well thank you very much." May wants this option, suggesting she's actually pretty choosy about which borders she wants to seize back control of.
Congestion-charge border
No one knows what this option is, apart from that it came from a classic Boris brainfart. Most people with knowledge suggest it may have been less-than-fully-thought through.
Middle of the sea border
Brussels is suggesting there could be a customs border in the middle of the Irish Sea. This is the one a lot of people would like to see Johnson negotiate on foot. The main issue with this is that it would effectively annex Northern Ireland inside the EU, which has angered Theresa May. Just wait until Farage finds out.