Northern Ireland crisis: What's going on & why it's crucial to Brexit negotiations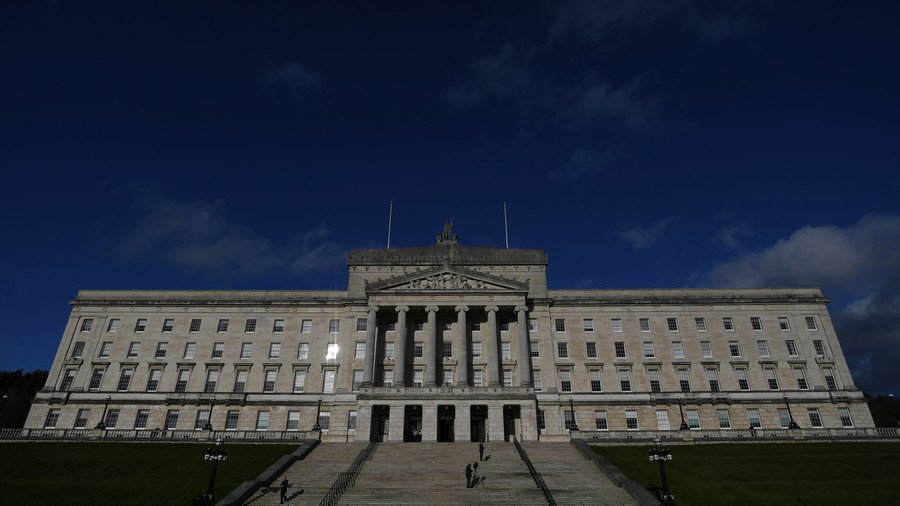 Talks to restore power-sharing in Northern Ireland collapsed Wednesday, bringing the possibility of London rule closer – a move which could destabilize the delicate balance between Irish nationalists and unionists.
The latest failed talks dashed hopes of a breakthrough in the 13 month-long political deadlock which has left the region without a government during crucial Brexit negotiations. The long-running negotiations have been complicated by the DUP's confidence and supply arrangement with the Tories.
Northern Ireland's devolved government was thrown into crisis over a year ago following the resignation of the late Martin McGuinness (Sinn Fein) as deputy first minister of the Northern Ireland executive.
Initially the fall centered on a botched DUP Renewable Heat Incentive scheme, known as the 'cash for ash' scandal, that left the administration facing an overspend bill of around £500 million.
However, rows over the Irish language act and same sex marriage have continued to fuel the ongoing impasse. The Irish language is a divisive issue in Northern Ireland. Sinn Fein are pushing for legislation to protect the rights of Irish speakers locally but the Democratic Unionist Party (DUP) argue it would give Irish speakers special treatment.
The issue was further complicated by the UK general election which put the Democratic Unionist Party (DUP) in an unexpected position of power, propping up the minority Conservative government at Westminster.
British Prime Minister Theresa May and her Irish counterpart Leo Varadkar both expressed hopes that a power sharing-deal would be reached this week. "Despite our best efforts, serious and significant gaps remain between ourselves and Sinn Fein, especially on the issue of the Irish language," DUP leader Arlene Foster said in a statement.
The DUP is now calling for direct rule from London. "It is now incumbent upon Her Majesty's Government to set a budget and start making policy decisions about our schools, hospitals and infrastructure," Foster said in a statement. Varadkar expressed 'regret' over the statement adding; "Power sharing and working together are the only way forward for Northern Ireland."
Northern Ireland is now in a vulnerable position as Britain bids to secure a breakthrough in Brexit talks with the European Union – a deal which could have dramatic implications for Northern Ireland. A decision on the future trading relationship will go towards determining the level of border control between the region and the Republic of Ireland.
The Irish government has warned that there can be no reversal of political guarantees, granted last December, promising that there would be no 'hard border.'
READ MORE: Confirmed! Brexit deal brokered between May and EU - no hard border for N. Ireland
Northern Ireland has governed itself since 2007 under the terms of the 1998 Good Friday peace accord which ended three decades of violence.
If you like this story, share it with a friend!
You can share this story on social media: