'Drop the DUP': Brexit now has own Christmas song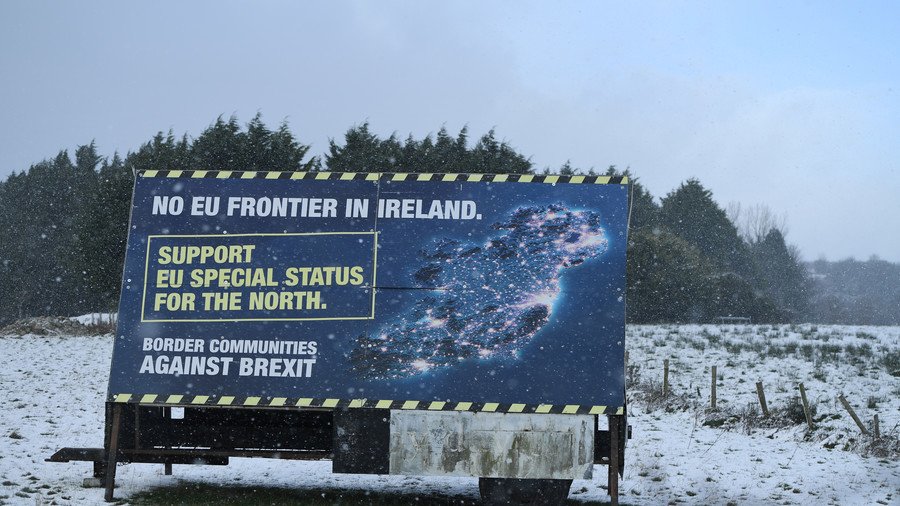 Brexit now has its own Christmas song – a political parody pleading with Theresa May to come to her senses and 'drop the DUP.'
The music video, full of the best Brexit clips and set to the tune of Jona Lewie's classic 'Stop The Cavalry,' comes after a long week of deadlocked negotiations which finally ended Friday morning as a Brexit agreement was confirmed.
READ MORE: Brexit breakthrough: Here's what it all means
The catchy ditty takes aim at the Democratic Unionist Party, who were charged with putting the Brexit deal between the EU, UK and Ireland in jeopardy after vetoing the first proposed arrangement, Monday, at the 11th hour.
The video posted on social media by parody account LAD already has more than 50,000 shares on Facebook.
Among the killer lyrics is the line: "They would gladly let their home look like a nuclear fallout zone just so they can seem loyal in the eyes of the queen they love."
"We'll all be on the Dole post-Brexit," is another foreboding line from the scathing anthem.
The footage includes a collage featuring the unionist party, its leader Arlene Foster and British Prime Minister Theresa May.
LAD cheekily said in the video description that this was the first solo track from "Northern Ireland border resident Jonesborough Lewie since splitting from his band The Remainers following their summer hit '500 Pounds."
The DUP was drafted in to prop up the Tory government after they suffered damaging losses in last June's snap election. The controversial move led to a barrage of criticism after the Tories cut a £1 billion deal with the party.
During Brexit negotiations the Foster vowed to block any attempt to create a border in the Irish sea between Northern Ireland and the British mainland. "Northern Ireland is British and British it will remain," she said.
The party objected to keeping the country in line with EU regulations and giving it special status apart from Britain. Forster said Friday that she was pleased with the new agreement yet insisted more could be done to improve the deal.
READ MORE: Song calling Theresa May 'Liar, Liar' reaches No1 in iTunes UK music charts (VIDEO)
You can share this story on social media: