Song calling Theresa May 'Liar, Liar' reaches No1 in iTunes UK music charts (VIDEO)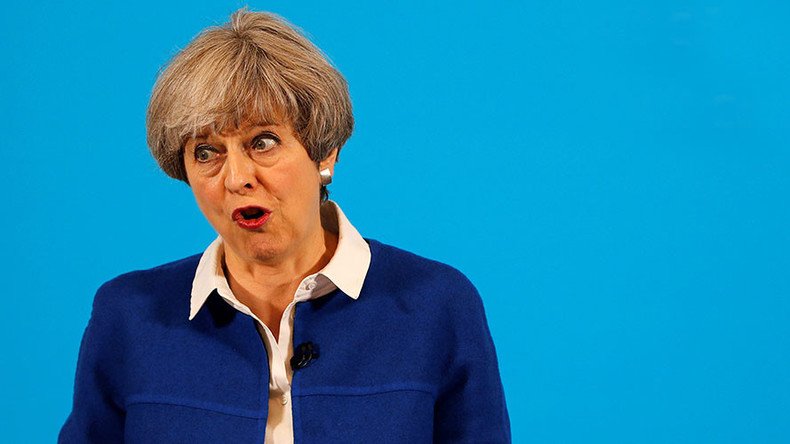 Captain Ska's new track 'Liar, Liar' has shot to number one in the UK iTunes charts. So why are radio stations refusing to play it?
The London-based group has overtaken pop-darlings Liam Payne, Ariana Grande and Rita Ora. But unlike these chart-topping performers, Captain Ska has a brutal political message that might not sit too well with Downing Street.
The ska-style song roasts Prime Minister Theresa May and the Conservative Party's record of cuts to the National Health Service (NHS), education and social care.
"We all know politicians like telling lies. Big ones, little ones, porky pies. Saying they're strong, and stable, won't disguise. We're still being taken for a ride," claims the opening verse.
Snippets of May speaking, including her now-infamous claim she would not call a general election, are spliced into the track and music video ahead of each punishing chorus: "She's a liar liar. No you can't trust her. No no no no."
The track was originally released in 2010, but Captain Ska's producer Jake Painter wanted to update it for the May era.
"There wasn't a big enough musical response to the coalition government and its austerity drive policies," Painter told the Independent.
Despite its growing chart success, commercial radio stations such as CapitalFM and Heart are still refusing to play it.
"This can only be seen as an attempt by the media owners to undermine public opinion," said Painter. "Thousands of people have downloaded this track and we demand that it is aired as any other song would be."
Captain Ska has pledged to donate the majority of the profits generated by the track to food bank charities.
The track has made its mark on social media.
"Really really top work, great lyrics and beats. Purchased it, and to see the proceeds go to a good cause makes me so happy," Twitter user Jordan Peacock said.
A petition launched by the song's promoter, the People's Assembly Against Austerity, is pressing radio stations to play the song.
Their reluctance may not be a question of ideology, however. Media regulator Ofcom insists broadcasters must be politically impartial.
"There is a long-standing ban on political advertising on television and radio in the UK," the regulator said in a 2016 statement.
You can share this story on social media: