Theresa May asks MPs for snap election to 'strengthen hand in Brexit negotiations'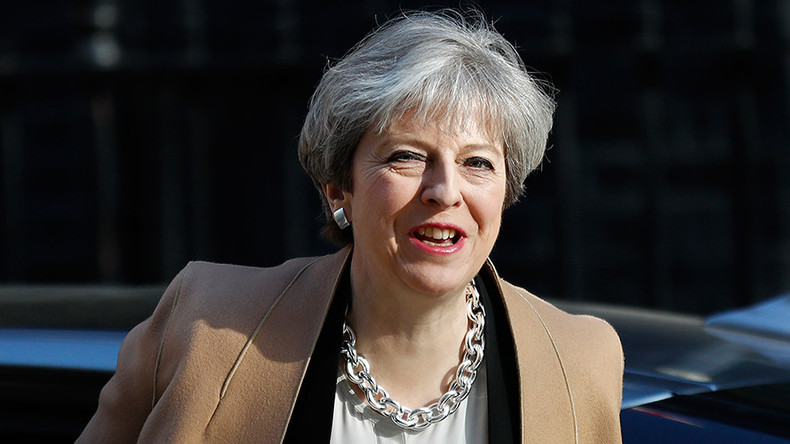 A snap general election is needed to prevent opposition parties at Westminster "frustrating" the Brexit process and provide long-term certainty, according to Prime Minister Theresa May.
Defending her decision to seek a vote on June 8, May told the BBC she had "reluctantly" changed her mind on the issue in recent weeks. She has repeatedly said since becoming PM in July that she would not hold an early election.
Asking the public to "put their trust in me," she said a new mandate would give her the "strongest hand" in negotiations with the EU. She said "strong leadership" is required to secure a successful outcome to the two-year process of leaving the EU.
"I genuinely came to this decision reluctantly having looked at the circumstances and having looked ahead at the process of negotiation. I want this country to be able to play the strongest hand possible in those negotiations and be in a position to get the best possible deal," May said.
"That is in our long-term interest. That is what this is about."
May said there is "no turning back" on the EU referendum decision. If she is re-elected, it would be a vote of confidence in her government's goals of gaining "control" of the UK's laws, borders and money, she said.
"There will be no second referendum. The British people voted last year to leave the European Union. We have taken that key step of triggering Article 50. The process is in motion. There can be no turning back," May told the Sun.
MPs are on Wednesday expected to back May's demand for an early vote. While the next general election was expected in 2020, the Fixed Term Parliaments Act allows for one to be held earlier if two-thirds of MPs back the move.
The Scottish National Party (SNP) has signaled its MPs will abstain from the vote on Wednesday. Labour and the Liberal Democrats, while accusing May of political opportunism, welcomed the prospect of an early election.
May said if she had not brought forward the date of the election, Brexit negotiations would have been coming to a head just as the government was preparing to go to the polls.
"Had the election been in 2020, we would have been coming up to the most crucial part of the negotiations … in what would be starting to be the run-up to a general election."
May has ruled out taking part in TV debates with Labour leader Jeremy Corbyn and her other political opponents, saying she believes elections were all about "getting out and about and meeting voters" and "knocking on doors."
Opponents have accused May of "running scared."