'Despicable' Nick Griffin & Katie Hopkins attacked over linking Leicester explosion to terrorism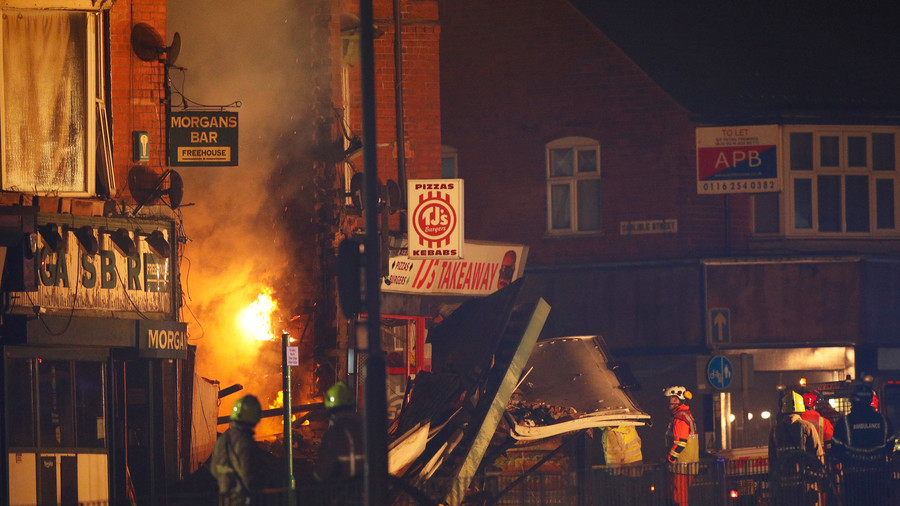 An explosion in Leicester which tragically claimed the lives of five people, including a child, is at the center of a vicious social media spat after far-right figures linked it to terrorism – before the facts emerged.
It is still not clear what caused the terrifying blast which destroyed a family flat and the shop below it. But minutes after the news broke about the explosion, some online had already made up their minds.
Former Member of the European Parliament Nick Griffin, who was leader of the far-right British National Party (BNP) between 1999 and 2014, immediately took to Twitter, insinuating that "Jihadis" were to blame for the blast. Griffin seemingly based this on the mix of cultures living in the city.
READ MORE: Leicester explosion: 5 people confirmed dead, including child - more injured
His political message, so soon after the blast, caused outrage. One woman responded: "This is my street, my community and my people and you know NOTHING about us. This is a diverse area with more nationalities living in harmony than ANYWHERE else in the UK. Leicester is an example to the rest of the country in how to get it right!"
Another far-right figure who used the blast to further her political agenda was former Apprentice candidate and former-Daily Mail writer Katie Hopkins. She wrote: "Gas explosion. Right up there with lone wolf. And 'from former Yugoslavia' #Leicester". Later she added: "It was proven to be a gas explosion BEFORE the explosion happened. Do keep up. #Leicester"
Since the blast police have been asking people not to "speculate about the circumstances" surrounding it. The community in Leicester, and many in the rest of the nation, has attempted to remind the high-profile pair of the advice.
The chairman of UKIP Manchester, Kalvin Chapman, was also attacked for his tweet. He wrote: "#Leicester - bomb factory! Can't be terrorists targeting them, so seems like maybe someone starting practising with bombs and one went off by accident."
READ MORE: 'Major incident': Multiple casualties as blast flattens store & home in Leicester, UK
Five people have died following the explosion in Hinckley Road and one person remains in a critical condition. Leicestershire Police said: "We would ask that the media and public do not speculate about the circumstances surrounding the incident but at this stage there is no indication this is terrorist related."
Speaking to the Mercury, Leicester Mayor Sir Peter Soulsby said: "To try and use it [the incident] to support nasty right-wing rumors is disgusting. It has all the appearance of a tragic accident and trying to turn that into political capital is disgusting.
"The people in that area showed their common humanity. The people who rushed to help were of all different nationalities, who rushed to the scene to do their bit."
Think your friends would be interested? Share this story!