Leicester explosion: 5 people confirmed dead, including child - more injured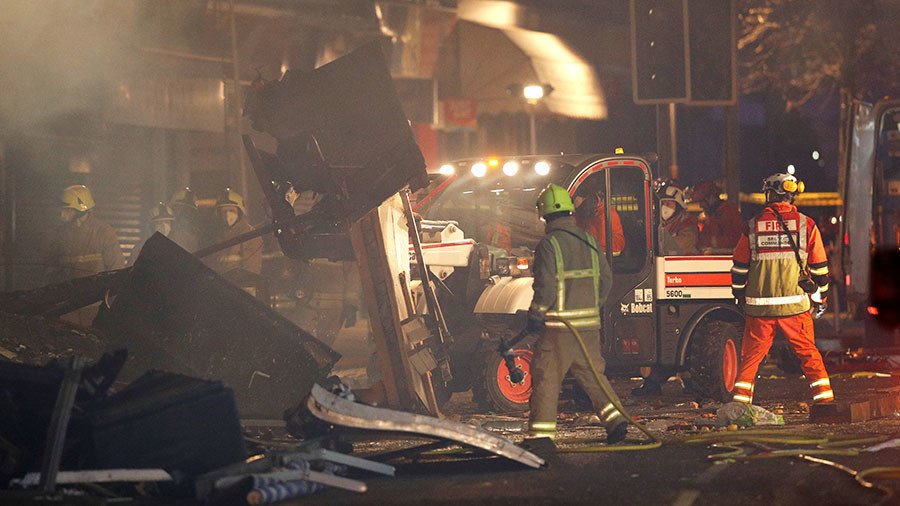 Five people have been killed and others injured in an explosion inside a building in Leicester, triggering power outages and a partial evacuation of the area.
Among the dead is a young boy, according to Leicester City Mayor, Peter Soulsby.
Local fire brigades, the ambulance service, and police in Leicestershire responded to reports of an explosion and fire at a building on Hinckley Road Monday morning, according to a police statement. Hinckley Road and adjacent streets have been cordoned off and motorists were advised to keep away from the area
"Four people are confirmed to have died in an explosion at a property in Leicester last night," law enforcement said in a statement.
Another four people remain in the hospital. It is now understood a family of four lived in the flat above the shop.
Nicola Bishop, 32, who runs Sunshine Studios a few doors down from the blast site, said she understands a family of four lived in the two-bedroom flat above the shop.
She said: "I don't really use the shop which was destroyed but I have chatted to the owner who said he had recently let out the flat above to a family of four.
"It looks like they could be the victims. It's really shocking."
The blast, which destroyed a convenience store and a house resulted in sixty homes being evacuated for safety reasons. "The building consisted of a shop premises on the ground level and a two-storey flat above it," Superintendent Shane O'Neill said.
O'Neill added that there may be people inside the house who have not yet been accounted for, and that the rescue operation is ongoing. He ruled out terrorism as the cause of the blast.
"Once the site is deemed to be safe a joint investigation with Leicestershire Fire and Rescue Service will begin looking into the circumstances surrounding the incident, which at this stage are not being linked to terrorism."
The cause of the explosion is yet to be determined, the official said.
Think your friends would be interested? Share this story!
You can share this story on social media: