Tory rebellion in the offing? Senior MP warns May there is 'huge' majority backing customs union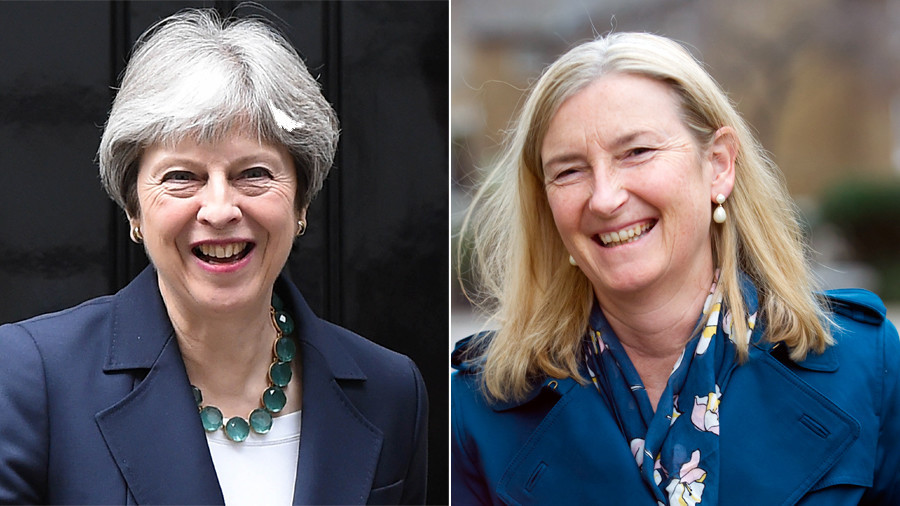 Tory MP Sarah Wollaston warned Prime Minister Theresa May that a "huge" majority will back a post-Brexit customs union. Her comments align with Labour, after Jeremy Corbyn endorsed the policy yesterday.
Chair of the Health Select Committee Wollaston insisted that her warning was not an attempt to bring down the government. Rather, the MP stated, it was giving May room to maneuver against Brexiteers in her party.
Wollaston's comments come only days after 62 Tory Brexiteers signed a letter to the Prime Minister with what they called their "suggestions" for leaving the bloc. Their ideas included hard Brexit pipedreams of leaving the single market and pursuing an independent trade policy outside the customs union.
The MP suggested that many members of the Conservative party shared her view that a customs arrangement of some type would be better for all. "It's not about trying to force Theresa May to resign, of course I don't want to see that, but in some ways I do think it may help her," Wollaston said on the BBC's Newsnight program.
"She will then be able to turn around to the 62 who were sort of threatening to force her into a leadership contest. It will enable her to explain the reality. The simple reality is this – that there isn't a parliamentary majority for a hard Brexit and it allows her to go back to them [and] say 'Love to help, I've done my best.'"
When Wollaston was asked what the majority in Parliament would be for a customs deal if there was a free vote, she said: "Huge, because we know there are very many ministers and many many PPS's and other people who are currently not able to sign amendments who would very much like to see us come to 'a customs arrangement' of some sort. So I think this will help her."
Wollaston said she and her fellow pro-European colleagues weren't trying to start a coup. The Conservative said they were just giving Theresa May more room to move.
On Monday, Labour leader Jeremy Corbyn committed the opposition to a customs union with continued tariff-free trade with the EU. The Labour party has taken more than a year to outline its position on Brexit and explain how it would proceed with the split, which will see Britain become the first nation to leave the 28-member-state bloc.
The Labour leader's pledge to keep Britain in the customs union post-Brexit would mean the nation could not sign its own trade deals with non-EU countries after Brexit. This would keep the country tied to certain rules and regulations set in Brussels.
In a fine example of the strange political bedfellows Brexit has generated, former Tory Chancellor George Osborne endorsed Corbyn's speech while attacking his own party's position. In his editorial for the Evening Standard, Osborne highlighted Tory hypocrisy and the party's weak response to the opposition leader's newly-unveiled stance on Brexit.
May is expected to further set out her position on trade agreements with the EU this Friday. She will present a speech, another in the latest in a series of 'Road to Brexit' addresses that seek to outline the government's direction for the EU negotiations and a post-Brexit UK.
Like this story? Share it with a friend!