UK plans to increase migrant numbers as home secretary vows to open borders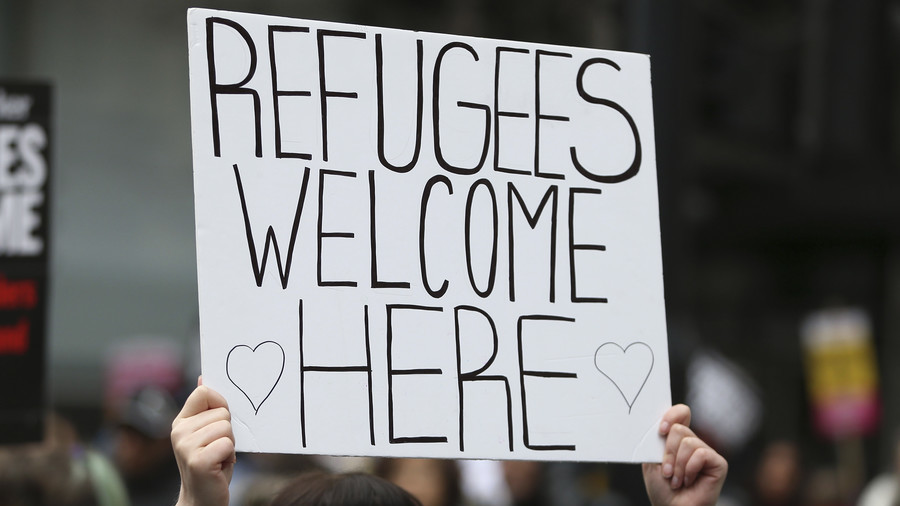 The UK could take in thousands more refugees after an initial 20,000 from Syria, according to the home secretary. So far, 10,538 people have been housed in the UK but the government is planning to double that figure by 2020.
An expansion of the Syrian Vulnerable Persons Relocation Scheme (VRPS) could prove controversial for the May administration, and would be surprising after the government refused to honor the Dubs Agreement pledge to take 3,000 migrant children.
However, after a trip to Lebanon, Amber Rudd claims she will consider upping that figure to welcome many more. Ms. Rudd said: "20,000 is definitely achievable by 2020, and I hope that we may get there earlier than that in fact. At the moment I am consulting with stakeholders and really engaging with other departments to decide what we should have to replace that when we go forward after 2020."
Rudd was speaking at a refugee camp in the Middle Eastern country which Syrian refugees have fled to. She met with a few of the 46 families in an informal tented settlement in Qab Elias, a Lebanese town about 15 miles from the Syrian border.
Britain has paid out £2.46 billion ($3.4 billion) in funding to help Syrian families since 2012. Rudd's statement came as hundreds of civilians are being killed in the rebel held area of Eastern Ghouta. Syrian President Bashar Assad's forces have surrounded the area, leaving thousands more starving. Rudd insisted the government has done a lot for those displaced by the war in Syria.
Rudd said the British should be "proud" of what the VPRS had achieved, saying: "It is the largest number of any European country of resettlement from the region. People have been very kind about saying how effective it is and how good the care is when people get to the local authority." However, the Tories do not have a great track record for keeping their word.
MPs voted in 2016 to pass the Dubs Amendment to the immigration bill, outlining an intention to help unaccompanied migrant children. At the time, that figure was expected to be 3,000, but the government later said only 350 would benefit. The number later rose to 480, yet all those spaces have not been filled.