'To be kicked off flight for period pain is madness' – Couple blasts Emirates ejection
A woman says she and her boyfriend were kicked off an Emirates flight, bound for Dubai, because she was complaining to him about her period pain.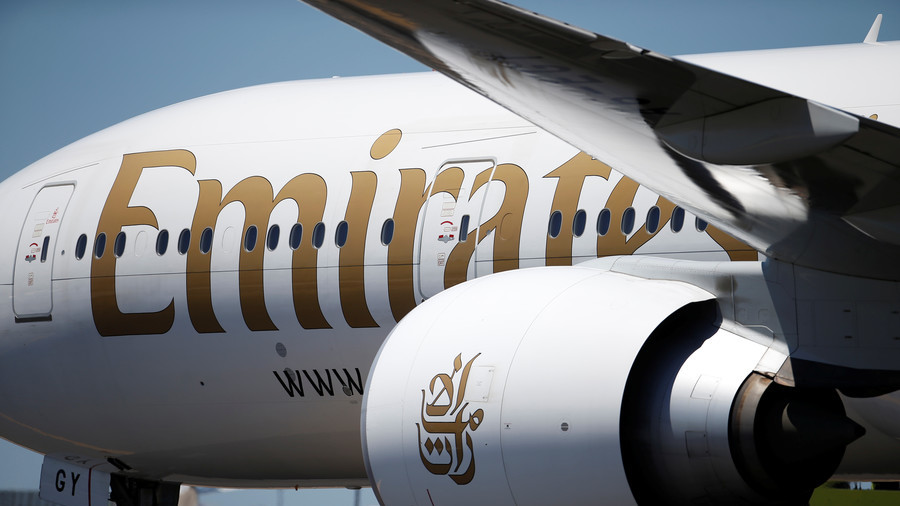 Beth Evans, 24, claims they were waiting for their flight to take off from Birmingham airport when she told him her menstrual pain was a "one out of ten."
Evans claims flight crew overheard their conversation and told her she would need to leave the flight as there wasn't a doctor onboard to provide medical assistance should she need it throughout the seven-hour flight.
Way to go @emirates! Instead of making Beth Evans a cup of tea & perhaps a hot water bottle,you utterly shamed her for a natural bodily function-that happens to be painful. Periods are painful and normal. Period. Does anyone know Beth? I'd like to take her a ☕️#periodpride 💪 pic.twitter.com/r1ZN70xeNO

— Emma Barnett (@Emmabarnett) February 21, 2018
READ MORE: 'Climb, climb, climb!' Female pilot's swift maneuver thwarts mid-air collision over Mumbai
"To be kicked off for period pains, it was madness. Beth was in tears and getting upset when the hostess was asking her questions," Evans' boyfriend Joshua Moran told The Sun.
"It's embarrassing to have to explain about period pains when it's being overheard. They didn't have anyone look her over. They just contacted a medical team in the US and they said Beth couldn't fly," Moran added.
A statement from an Emirates spokesperson said Evans "alerted crew that she was suffering from discomfort and pain and mentioned she was feeling unwell."
You mean @emirates not a single member of cabin crew could offer any of the following because NO ONE KNOWS HOW PERIOD PAIN WORKS? #PeriodProblems 🔴Painkillers🔴Hot water bottle 🔴Privacy/Discretion🔴Understanding/Sympathy🔴A better seat if needed🔴An ounce of compassion https://t.co/lz4OA8kIpD

— Anisa Subedar (@TheAnisaSubedar) February 20, 2018
READ MORE: The Sun 'screwed up' after falsely claiming Brit jailed in Egypt would be pardoned
"The captain made the decision to request medical support and offload Ms Evans so she could access medical assistance. We would not have wanted to endanger Ms Evans by delaying medical help had she worsened during the flight," the spokesperson added.
The couple say they were forced to pay £250 ($350) each for a new flight to Dubai, in addition to the £400 they had already paid for the flights.
RT.com has reached out to Emirates for comment.
Think your friends would be interested? Share this story!
You can share this story on social media: